In the bustling landscape of retail, few names that stand out like a shining star, and for me personally one such gem happens to be Star Bazaar. Stepping into Starbazaar store for me is more than just a shopping experience, it's an encounter with excellence, a journey through quality, and a celebration of choice. Star Bazaar has a reputation that resonates with customers across India and it has managed to carve a unique niche for itself in the retail industry by redefining the way we shop.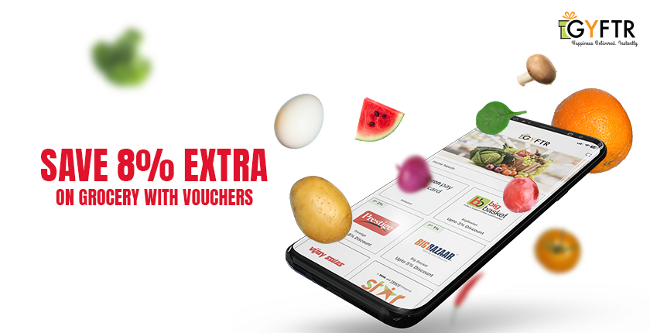 Whenever I visit Star Bazaar, I make sure I take one thing along with me without fail. It is the Star Bazaar E-Gift Voucher. Well, there is no way I can forget it because it happens it is a digital Gift Voucher that is always on my phone so it has no scope of getting lost. But why do I use a Star Bazaar E-Gift Voucher and where do I buy that from? I use it to enjoy extra discounts + savings and I buy it using my Kotak debit card from Kotak Instant Vouchers.
We need to get out of the mindset that Gift Vouchers are only meant for gifting. Today, I use the Star Bazaar E-Gift Voucher for myself because it comes with discounts and helps me save more while I shop more. With Star Bazaar E-Gift Voucher I can explore their extensive product range. At their store, you can find an impressive selection of groceries, fresh produce, household essentials, apparel, electronics, and more. Thanks to the Star Bazaar E-Gift Voucher, this store is a one-stop destination for all my shopping requirements.
Since I do my shopping weekly, I keep purchasing the Star Bazaar Gift Voucher worth ₹250 where I get 7% Off and pay only ₹232. The best part about the redemption of the Star Bazaar E-Gift Voucher is that it is so effortless. All you have to do is visit your nearest listed Star Bazaar outlet and get shopping, once you're done, you can present the Star Bazaar E-Gift Voucher at the checkout counter. In case of any remaining balance, you can complete the payment using the available payment method.
Personally, I will never run errands without my Star Bazaar E-Gift Voucher. It is easy to use and convenient. What else do I need apart from savings and discounts? If you're looking to save more, spend less, and shop more, head over to your nearest Star Bazaar outlet with your Star Bazaar E-Gift Voucher by Kotak and make the best use of your Kotak debit or credit card.