Do you recall how difficult or nerve-wracking it was to choose the right furniture pieces? What if it was possible to avoid that? What if there was an alternative method of furniture ownership that allows you to select and change your preferred style and aesthetic without breaking the bank?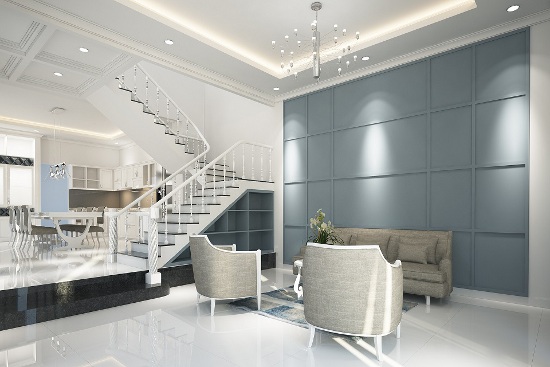 The scenario above is one example of numerous instances causing everyone to rethink furniture ownership. As a result, more people are turning toward furniture rental as a viable, more convenient, affordable and flexible alternative.
Have we piqued your interest? Are you now considering furniture rental? Discover the benefits and care tips.
What is Furniture Rental?
Furniture rental is a service where individuals or businesses can rent furniture for a specified period rather than buying it outright. There are specialised rental companies in place to offer this service. These firms maintain a large furniture inventory, including sofas, chairs, dining tables, beds, desks, and more.
What Are The Benefits Of Furniture Rental?
There are several benefits to renting furniture, including:
Affordability: Renting furniture is typically more affordable than buying it outright. This option can be optimal if your budget is limited or you don't want to make a significant financial commitment.
Flexibility: Renting furniture allows you to change your decor and style more easily and frequently.
Convenience: Furniture rental companies often offer delivery and set-up services, making getting the furniture you need easy.
Sustainability: Renting furniture is more sustainable than buying new furniture, as it reduces waste and helps conserve resources.
Accessibility: Furniture rentals make high-quality furniture accessible even if you may not have the financial resources to buy it outright.
No long-term commitment: Renting furniture allows you to try a piece before making a purchase.
The combination of affordability, flexibility, convenience, sustainability, and accessibility makes furniture rental an attractive option.
Caring For Rental Furniture
To keep your rented furniture in good condition and to ensure that you can return it in the condition you received it, here are some care tips:
Clean the furniture regularly.
Protect surfaces from scratches, stains and spills.
Avoid using harsh chemicals to clean the furniture.
Keep the furniture away from direct sunlight, which can cause fading and discolouration.
Do not place furniture near sources of moisture, such as windows or areas with high humidity, as this can cause warping and swelling.
Be mindful when moving or rearranging the furniture, as dropping or bumping into it can cause damage.
What To Do If Rental Furniture Gets Damaged
If your rental furniture gets damaged, it's crucial to take the following steps:
Report the damage: Contact the rental company as soon as possible to report the damage.
Document the damage: Take photos of the damaged furniture and keep a record of when and how the damage occurred.
Review the rental agreement: Look over the rental agreement to determine what coverage is in place in case of damage and what the next steps are for repairing or replacing the furniture.
Determine the cause of the damage: Try to determine what caused the damage, as this may affect whether the rental company will cover the cost of repairs or replacement.
Work with the rental company: Work with the rental company to find a solution to the damaged furniture.
Pay for the damage: If you are responsible for the damage, be prepared to pay for the cost of repairs or replacement.
Finally, while reporting, keep in mind that honesty and transparency are essential when dealing with rental companies, as they will help build a positive relationship and ensure that the process of resolving the damage goes smoothly.