A growing number of homes and businesses are installing shutters. Not only can we feel safe in these buildings, but they also look nicer. If installed properly, roller shutters can elevate the visual appeal of your business. Poorly chosen shutters can severely diminish a building's curb appeal.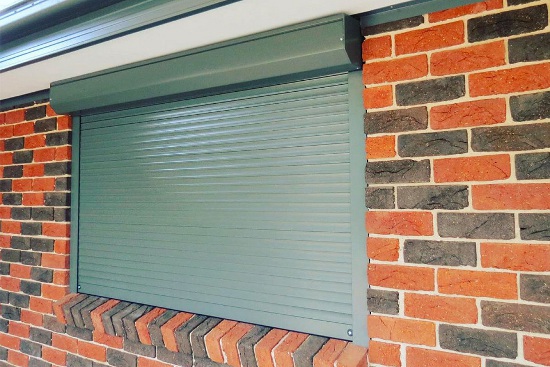 Thus, it is recommended that you get the help of an expert landscape architect. Some shutter designs, nevertheless, can be used on practically any structure. Consequently, which roller shutters have the best visual appearance?
Aluminium Roller Shutters
Aluminium rollers are the most prevalent form of roller shutters. Aluminium is strong and resilient, making it difficult for thieves to enter your home. It is lighter than steel, making the roller shutter easy to operate. Additionally, its structure is maintained even when exposed to dampness.
If properly maintained, aluminium roller shutters can last up to thirty years. The sole disadvantage of aluminium shutters is their cost. You must pay hundreds of dollars more than you would for other types of shutters.
Polycarbonate Roller Shutters
Polycarbonate is a composite thermoplastic used to create roller shutters. It means that despite their plastic construction, they can withstand significant impact. Transparency is the main benefit of polycarbonate shutters, which also adds to their aesthetic value. These shutters also let customers see what is for sale, which is good for business because it gets more people in the door.
There are several advantages to using transparent shutters in the home. Polycarbonate shutters are long-lasting and robust. They resist severe weather and break-in attempts because of their excellent impact resistance.
One drawback to polycarbonate shutters is that they are see-through, making your home an easier target for thieves. It can be detrimental to their aesthetics when placed in a high-footfall environment.
The Top Shutter Designs
Roller shutters are available in several styles:
• Customary Shutters
These shutters consist of multiple horizontal slats running the length of the window or door. They increase protection by discouraging potential intruders. However, their configuration allows the limited possibility for embellishment. You can only paint with vibrant hues. Traditional shutters have the lowest visual appeal for these reasons.
• Louvred Shutters
As an upgrade from their more basic counterparts, louvred shutters offer a more polished aesthetic. There is space between the slats rather than a solid panel with a block-out pattern. These openings allow for the free movement of air, making the interior a pleasant and soothing environment in which to spend time. Unfortunately, louvred shutters are somewhat pricey. In addition, complete confidentiality cannot be promised due to the layout's openness.
• Plantation Shutters
They are great for giving your structure some variety and a fresh look. A building's insulation and ventilation can be significantly improved by installing these shutters, despite their straightforward construction.
Compared to louvred shutters, the gaps between slats on plantation shutters are significantly larger. Because the flaps are movable, controlling how much light enters through the window or door is simple. Plantation shutters will not provide the kind of privacy you are looking for. You will not be hidden from the view even if you shut the louvres.
Conclusion
You can go right with installing roller shutters in your home or business because of how attractive they are and how convenient and stylish they are. Stylish and practical, aluminium shutters are a popular choice. Unfortunately, they are somewhat pricey.
In contrast, polycarbonate shutters look good and do not affect security in any way. On the other hand, this benefit may encourage criminals to attack your property. You can select shutters in classic or modern design or a louvred type. More secure and private but less aesthetically pleasing is the former. On the other hand, louvred designs draw attention but are costly and provide little privacy.
What is best for you depends on the layout of your building. A more traditional shutter style would be appropriate for your structure. Pick polycarbonate louvred shutters if your home or business is more recently constructed.