Are you planning your new restaurant soon?
Well, it is a hectic process! From menus and staff to décor and suppliers, you have so many things to do. So, it's quite easy to lose track and end up ruining everything. While having all the logistics in mind, you must ensure that the design of the dining room in your restaurant is an exceptional one and your restaurant furniture plays a significant role here, most importantly the restaurant chairs. It is nothing but the look of your restaurant that makes the first impression on your customers, and when you combine that with great food and a unique environment, it can transform the experience of your restaurant from good to best!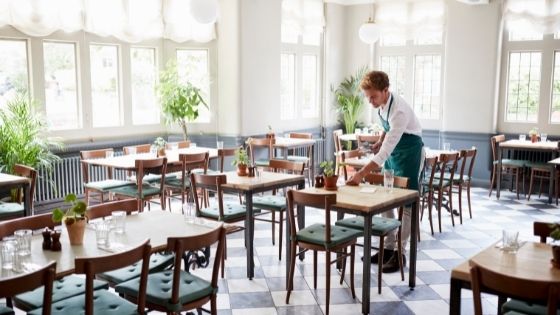 The design that you will choose for your restaurant furniture can set the tone of your restaurant according to your taste. It is not only the bad food that can end up with the failure of your restaurant, but even the bad choice of furniture can also be one of the most important factors. So, it is crucial to invest your hard-earned money in premium quality restaurant furniture that is long-lasting, durable, and practical.
You need to look for the below important factors while looking for the perfect restaurant furniture:
• Restaurant Design
Restaurant design and aesthetics are all about consistency. You might like your American comfort food restaurant with bold patterns and modern furniture. But, if you have a warm word or retro restaurant furniture theme, it can make your place look extraordinary and will also complement your menu better. While you choose the theme of your restaurant furniture, it is important to keep every aspect of your restaurant in mind which includes the type of food that you are serving, the kind of uniforms your employees are wearing, the length of your guests' visits, etc. If you are not so much aware of interior designing, it's smart to choose simplicity. Just stick to neutrals like black, white, gray, etc. and you are done!
• The comfort of Your Customers
If you are offering the dining experience at your restaurant, customers should be able to feel the highest comfort level in your space. Here, comfort is nothing but considering the average length of time for which guests visit your restaurant. If you are the owner of a quick-serve restaurant, you can choose restaurant chairs made of stiffer wood, plastic, or metal. This will help you meet the requirement of the restaurant style that you want to choose while giving enough comfortable space to your customers. Moreover, you shouldn't have too many tables and booths at your restaurant. This will make your space crowded.
• The Right Size
It is very important to purchase restaurant furniture that suits your place. This will help you keep your restaurant's dining area clean and organized. If you buy too many heavy furniture and try to place them in the restaurant, it will create so much hassle for your staff and guests to move freely. So, you might see some great-looking huge restaurant chairs at different furniture stores but it's crucial to optimize your space before making a purchase.
• Restaurant Furniture Material
There are different types of materials available for your restaurant furniture, from wood to plastic. You will find several appealing designs of all types. Wooden restaurant furniture always makes it a perfect choice as it is very easy to clean and doesn't require a lot of maintenance. But, it can give a common look to your restaurant. Rather, if your restaurant chairs are made of glass or metal, they can give an out-of-the-box look. Therefore, it is important to make the decision based on your convenience and requirement.
So, have you found the right type of restaurant furniture?
If not, keep the above tips in your mind when you plan to buy and you will have the best ones!