Hundreds of career roles emerge each year in the field of business administration as a result of the advancements in the global finance and commercial sectors. To cater to the uprising in business management roles, universities and colleges across the world are expanding the range of business administration degrees for career roles at different levels in the industry.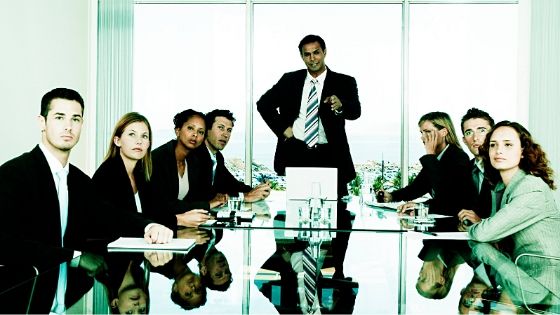 The Doctorate in Business Administration or DBA is an advanced course in the subject and is appropriate for business aspirants looking to specialize in this field. Since it is an advanced degree which can practically guarantee a successful corporate career, the course work is rigorous and demands your complete dedication and commitment.
If you are aspiring for a great business management career and are looking for course options in the subject, this blog can be a friendly guide. It lists the most reasons to pursue an advanced business degree such as DBA.
Why should you pursue a Doctorate in Business Administration?
A DBA degree is an excellent way to fuel your growth in the corporate landscape and elevate career opportunities coming your way. Here are the most important benefits of pursuing a DBA degree.
The degree can help you stand out: Pursuing a DBA degree can demonstrate your willingness and commitment to go the extra mile for your business career and set you apart from the generic crowd of MBA graduates. It can also be a requirement for applying to some of the most senior positions in the corporate landscape such as directors and C-suite executives.
You can learn advanced skills required for a business career: The DBA qualification can boost your resume and help you become a favourable candidate for employers owing to your advanced skills and knowledge gained from the rigorous coursework. A DBA qualification trains you in all the important aspects of management and administration required for senior corporate positions. The course also offers a more practical and hands-on training of running a business as compared to a PhD in management which focuses more on the theoretical aspect.
You can get a higher salary: Since a DBA qualification can launch your career as a senior business administration official, you can expect to earn a six-figure salary right after you graduate. Irrespective of the size of the company, most organisations will be willing to offer you a handsome salary package in exchange for your skills and expertise.
You can choose from a multitude of career paths: A DBA qualification is versatile and can prepare you for pursuing a business career in any domain such as education or healthcare. The course also builds an extensive set of transferable skills that can help you prove your worth in any sector.
A DBA course can be very versatile and provide you with hands-on training for a career in a multitude of business domains and lucrative roles such as business consultants, business economists and business reporters. It can also help you meet the requirements of working in a dynamic business set-up. Enroll in a DBA degree for a successful financial career.