Going through drug rehab gives you a new lease on life. The Best Drug Rehab Program includes medical detox, followed by a holistic rehab program. The idea when you leave this type of program is to feel great and be completely clean.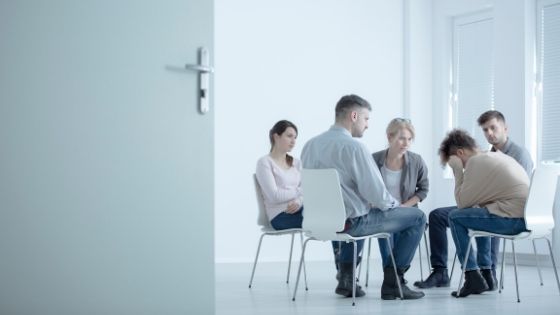 No matter how great you feel, however, you will experience life's trials once you are out of rehab and you would have been learned how to recover from failure, Your work is not over now that you are clean. Your job after rehab is to get your life back together while staying clean. This can be a real challenge. Here are some ways you can meet these challenges:
Tactics For Staying Clean After Rehab
Take advantage of relapse prevention programs offered by your rehab center.
Make new friends that are not into drugs and heavy drinking.
Work at regaining the trust of friends and family who may have been negatively affected by your addiction.
Get help when you need it. Don't simply stop asking for help with your difficulties as soon as you've left rehab.
Take advantage of services offered by your rehab. If there are transitional living services, outpatient services, after rehab services, career improvement, or any such service – ensure you take advantage of them.
Get involved in community programs. Give back and make new friends by helping out in your own community.
Continue to enhance yourself. Take classes, exercise, and generally keep yourself healthy physically and mentally.
Take your life one moment at a time. It's easy to expect great things when you get out of rehab – but your life needs to be constantly improved. Don't give up if things aren't improving as fast as you'd like. Take things one day, one week, and one month at a time.
Find healthy hobbies to fill your time. After rehab, your time is unstructured and unsupervised. Even with a full-time job, you have free time. Find healthy ways to fill that time. Go hiking, join a reading group, take classes, help out, have family dinners, and stay industrious.
Utilizing Your Rehab Fully
When participating in drug rehab, there are often many types of classes or therapies that you can use to help make your after-rehab transition easier. Make sure that you not only get completely free of drugs, but you have a plan for your life after rehab. Classes and therapy can help you make this plan. Here are examples of classes/therapy you should pursue while in rehab:
Physical Classes: You want to ensure you know exactly how to care for yourself after rehab. Taking classes on nutrition, general health, and a specific subject like yoga or martial arts can help you discover ways to keep yourself physically healthy.
Career Classes: Take any class on communication, general education, résumé writing, finance, problem-solving, and any other career-centric class you can find. Those completing rehabs are often looking for a job as their next step. Taking classes like this will help you in your chosen endeavor.
Relapse Prevention: Generally, relapse prevention is therapy and/or education. It helps you discover the triggers that got you to take drugs, to begin with, and how to effectively avoid or handle them.
Addiction Therapies: At Best Drug Rehab, various therapies are offered, including anger management, cognitive therapy, Twelve Step programs, even music therapy. All of these are there to help a recovering addict deal with those factors that contributed to their addiction and emerge in far better shape.
Life After Rehab
After rehab, your life is ultimately in your hands. However, you were in rehab centers in Kansas or any other place for a reason. That reason might have been that your friends and family felt your drinking was destructive. It might have been that drug addiction was ruining your life. Whatever the situation was, when you complete rehab, you are returning to a familiar environment. In order to beat your addiction for good, you need to make changes to your everyday life. There is always someone you can turn to; there is always help that can be provided to you. You just have to reach out and turn to those who would help, instead of returning to drugs. This might be a difficult decision sometimes, but it is ultimately the better one for you, your family, and your life.