Any party is never complete without stunning photos to show off the experience on Instagram. Provide your guests with the best photo-worthy setup by picking a trendy theme this year for your occasion. Make it magical with an ice luge fit for your party. Here, we discuss seven-party theme ideas complemented with an ice luge that will have your photogenic guests take a shot or more.
But before we do that;
The rising rate of COVID-19 infections is a huge concern for many partygoers. To ensure that your guests enjoy to the fullest encourage them to use glasses rather than the chilled drinks dropping directly to their mouths for added safety.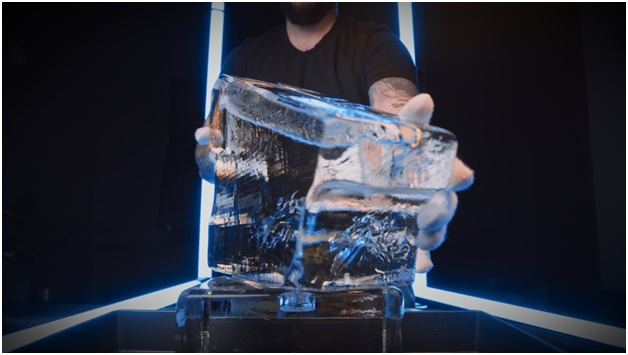 And now to the magical themes.
1. Night in parties
Night in with the girls or boys or both is a classic but never gets outdated. Get a variety of snacks in plenty and a number of classic comedies or movies to get the conversations going. You can also go all out with balloons and disco balls and colorful pillows and throws on the floor for extra seating space. Serve beverages of your choice creatively from an ice luge for a magical feel. You can add some fun with male strippers or games such as blind tasting the chilled beverages or making it a night of photos with costumes, props, and an ice luge for the backdrop.
2. Champagne party
If you are celebrating a birthday or a milestone, get to hear a few words from your guests with a traditional champagne toast. Have your friends bring in a bottle each in different categories. You don't have to stick to champagne alone though. Have a few more varieties of bubbly sips for those who prefer something else coupled with a good selection of snacks. To set the mood at the mini bar, have a stunning ice luge NYC centerpiece carrying a sweet birthday message for you.
3. Rainbow party
Colorful gatherings look good in pictures, which is why they are perfect for kids and adults alike. Just be prepared for a day or night of color with rainbow popsicles and pizza to treat your guests. Hang a beautiful rainbow balloon arch on the wall, rainbow veggies, and fruits for display among other colorful objects. Rainbow smoothies make the perfect signature drink for a rainbow party. You can however get a little bit creative by having adults add some chilled spirit from an ice luge kit for the perfect experience.
4. Moon and stars
If you are looking for something shimmering and bright for your kid's birthday celebration, the moon and stars theme is the way to go. The good thing is that you can never run out of ideas with this theme. Anything from night sky cake, moon and stars cloud centerpieces, and star-studded chair backs to guests adorning navy part hearts with star glitter bring out the theme in an excellent manner. Have ice sculptors create a beautiful ice luge in NYC in the shape of a giant star or moon to complete the look.
5. Paradise Island
Who said that you need a sandy beach for a paradise island party feel? With the right décor coupled with tropical cuisines and drinks, you can replicate the feeling right in your backyard and have a celebration to remember. You can have a display of lush tropical greeneries and fresh fruits on a stunning wheelbarrow cart. Have your guests wear grass skirts that are picture-perfect. Get a signature ice luge kit to serve some summer cocktails, pina coladas, and chilled margaritas.
6. One-color palette theme
Pick your favorite color and have everything follow your chosen color palette. Have your guests dress up in that color or follow a particular dress code. Have the decorations and foods mixed and matched with colors from the color palette? The good thing is that you can have cocktails in just any color, so getting some within the color palette can't be daunting. Just be sure to have them pass through an ice luge kit for some chilling and fun experience.
7. Coachella-inspired theme
Summer festivals are best experienced in the outdoors with plenty of greenery space and a Coachella-inspired theme to set the tone. Have a street food style catering with a variety of servings. Give your guests bespoke wristbands and temporary tattoos, and don't forget glitter makeup and a perfect festive playlist. A variety of cocktails and craft beers chilled through a stunning ice luge complete the setup.
When choosing an ice luge kit for your party, put in mind your theme so that it can be customized to suit the atmosphere and go with the flow. Our experienced sculptors can turn your wildest imagination to a stunning piece that everybody will want to show off.