Caring for someone who is nearing the end of their life is an emotional and difficult experience. It's made all the harder if you don't take the required legal steps, leaving both you and the loved one in a state of limbo. While no two care cases are the same, here are some of the most common legal steps you might consider.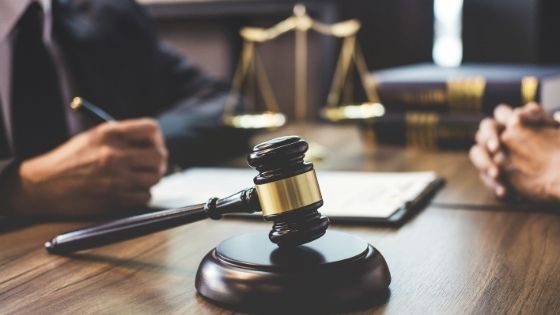 #1 Power of attorney
Power of attorney is probably the most common legal action undertaken when you care for someone nearing the end of their life. In simple terms, it means taking control of the person's affairs if they are no longer capable of doing so themselves. There are many times when this might be applicable. If a person is suffering from decreased cognitive function due to dementia, they might not be able to manage their legal affairs. If you admit your loved one to a hospice in San Diego, CA, for example, they may not be capable of managing their estate or bills. In that case, power of attorney becomes essential and allows you to lift the burden from your relative's shoulders while they are receiving support and care from the hospice.
#2 Will writing services
Most people have a will in some form, but these documents aren't always kept up to date, and circumstances can change rapidly, especially as a person nears the end of their life. Finding a lawyer to draw up a will is essential and prevents problems with property and finances after death. Circumstances differ between parties, but drawing up a will can sometimes be accomplished in under an hour. Other times it will be more complex, but many people find the process to be cathartic. Getting this legal hurdle out of the way early means more time focusing on the one you love and less on contracts and legalities.
#3 Establish how long term care is financed
Another crucial step, there are many ways to fund the long-term care of an elderly person. If the individual can no longer remain in their home, they might move into sheltered accommodation. This is sometimes funded by selling the home (which usually provides a long-term solution) through a pension or from personal savings. However you choose to pay for care, be sure to have a lawyer look over the arrangement, especially if it involves selling property. Watertight agreements save on distress further down the line.
#4 Take out a funeral plan
As sad as this step will inevitably feel, it is essential. Funeral plans award lump-sum payments upon death which are then put towards funeral arrangements. A plan will need to be drawn up in advance, but they take away enormous amounts of stress. After the death of any loved one, not many people want to leap straight into planning a funeral, especially if there are financial difficulties involved. Plans take this completely out of the equation. It's, therefore, a very good idea to have a frank discussion about funerals with your relatives to ensure that their wishes are met. Once this is taken care of you'll have more time to spend with your loved one.