If you've made 2023 your year for starting a clothing business, using wholesale clothes could contribute to your success. Consider it a significant way to get a jump on building your inventory more affordably than paying retail. Read on for quick tips for starting a clothing business in 2023 and using wholesale clothing.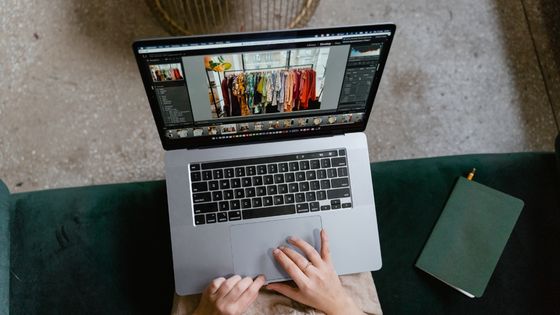 Pay attention to 2023 trends
Paying attention to current 2023 trends can help you decide what wholesale clothing you want to buy for your business. Trend reports are good indicators of what shoppers are looking for and may continue to do so throughout the rest of the year. If you're opting for an online clothing business, it's ideal for checking out 2023 trends on a broad scale, but for a strictly brick-and-mortar operation, you'll want to focus primarily on local trends.
You have to bring the trends to where your customers are. When shopping online, your customers can be anywhere around the globe, but local shoppers are near your physical store, so paying attention to what they're wearing is essential. For example, baggy jeans are in for 2023, but if no one in your area wears them, you may opt for trending local styles you regularly see. However, if sweatshirts are super popular, Bella + Canvas wholesale zip-up hoodies may be an option.
Keep an eye out for emerging trends
You'll also want to watch for emerging trends, known as the expected pieces to be hot in upcoming seasons, such as fall and winter. They're typically easy to spot, primarily online; you'll often see pictures of them all over fashion sites and social media. Once you learn what they are, list the ones you want to sell and compare them to what's available on the wholesaler's website. Then, you can make bulk orders that prepare you for a potential influx of clothing requests for trends or orders for those items.
Research updated laws
You should know any updated industry laws, whether selling wholesale clothing online or in person. Even if you think the laws won't directly affect you right now, they're still vital to know about because it doesn't mean they won't impact you or your business in some way in the future with awareness.
Make sure you research laws not just on a federal level but also in the state you do business. Should you have any questions about you and your clothing business or the 2023 laws affecting the fashion industry, reach out to your business lawyer for insight into what's changing that you need to be aware of as of now or upcoming during the rest of the year.
Factor in 2023 shipping costs
If you're a clothing business owner who sells online, you must be aware of any changes to shipping costs in 2023. Whether you ship via USPS or another method, the price changes will affect you and likely your customers (unless you choose to avoid passing the cost differences onto them). Consider reaching out to a customer service rep through whatever shipping option you use and ask them what the most affordable methods are for shipping the items you typically send out domestically and internationally.
Get help with finding a brick-and-mortar location
No doubt, rent prices can be overwhelming, and finding a retail space for your clothing business can be difficult. Unfortunately, the commercial real estate market will not get more accessible in 2023. So, if you've been struggling to find a location, it's time to seek assistance.
Post on your social media pages that you're looking for a brick-and-mortar location and ask that people reach out to you if they hear anything or have any connections. While you're at it, you may also want to contact a real estate agent who can help you navigate the process.
Contact your accountant about tax changes
Whether you've previously had a company or your clothing business, this year will be your first. You know how vital paying taxes is (and keeping accurate financial records). Just like you want to be aware of new laws regarding your industry, you also want to learn about any tax changes that may impact you in 2023.
Contact your accountant about what financial changes may affect you and your business. It also allows you to learn in advance what new paperwork you might have to hand over this year or next so you can have everything prepared.
Price your wholesale products accordingly
There are pricing formulas you can follow when calculating how to make a profit when you resell wholesale clothing, and then you can take it from there to price the items. However, remember that if people can't afford what you're charging, it won't help move inventory out the door.
Selling wholesale clothing online may differ significantly from selling locally; you have a smaller customer base if you have only a brick-and-mortar store. In addition, if the local economy takes a huge hit and it could be in better shape, people may be more inclined to buy new clothes. Therefore, while you must focus on making money for yourself and your business when pricing your wholesale inventory, you also want to keep the current 2023 economy in mind and what shoppers are willing to pay.
To say there are incredible decisions involved with selling wholesale clothes through your clothing business would be an understatement. There are, as evidenced above, many factors to consider with everything from obtaining a physical location to the items you sell. Rather than trying to figure everything out all at once, be patient and kind with yourself in 2023, and concentrate on doing the most important tasks first so you can get on your way to opening your business before the year ends.