Camping in a remote cabin is a unique experience, but it's important to be well-prepared. Since remote cabins may not have easy access to amenities or nearby stores, it's crucial to plan ahead and pack everything you might need. Taking the time to pack everything will mean the vacation can be fun for everyone.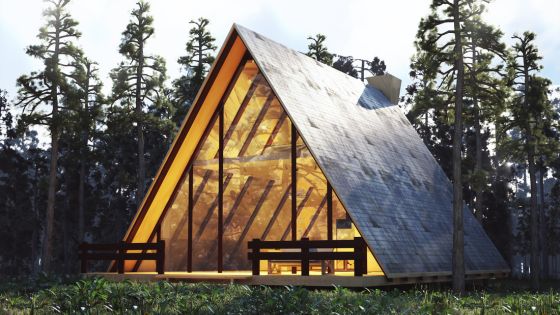 Cooking and Food Preparation
Depending on how remote the cabin is, there may not be a reliable source of water or anywhere to get food nearby. Plan and pack non-perishable food items, snacks, and beverages suitable for your stay. Bring plenty of water, but don't forget to bring a filter like The Berkey to make sure you always have access to fresh water for drinking. Plan meals carefully and don't forget to bring snacks, too. Bring a reliable camp stove or portable grill for cooking meals, especially if you plan on fishing or hunting.
Carry enough fuel for the stove or grill to last throughout your stay. Have food on hand that doesn't need to be heated just in case anything happens, and the fuel runs out during the stay. Don't forget pots, pans, cooking utensils, plates, bowls, cups, and silverware. Don't forget a cutting board and knife for food prep and a sturdy cooler with ice or ice packs to keep perishable food items fresh.
Shelter and Sleeping Gear
It's important to prepare for sleep, especially if the cabin is not fully furnished or if there are numerous people staying at once and there may not be enough beds. For nights when sleeping under the stars feels like a better plan, make sure there is a tent available. This is also perfect for spreading out a little bit when a group stays at the cabin together.
Bring a sleeping bag for each person that's designed for the weather conditions and temperatures. It's a good idea to bring air mattresses if there aren't enough beds in the cabin. This makes sleeping on the floor a lot more comfortable and can help provide insulation during colder months. Don't forget to bring pillows and blankets.
Lighting and Fire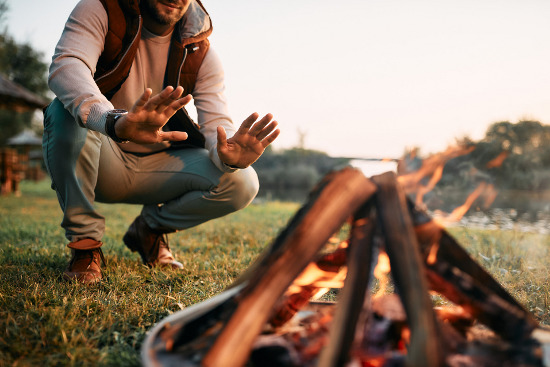 The cabin may have lights, but it's still a good idea to keep flashlights or headlamps on hand in case the electricity goes out or for going outside at night. Lanterns and LED lights can help illuminate bigger spaces in and around the cabin, especially if the cabin doesn't have any electricity. It's also a good idea to pack waterproof matches or a lighter for starting fires, whether it's needed to keep warm outside or for roasting marshmallows. Check to see if firewood is available and permitted near the cabin. If there is firewood available, make sure it's dry and ready to use.
Clothing and Personal Items
Clothing is of course needed, but there is the question of what to pack. It's better to pack for what weather is expected and to pack layers to prepare for extreme weather or anything out of the ordinary. Pack rain gear in case the weather gets bad, and at least a sweater or jacket in case the nights get chilly. Make sure shoes are comfortable and sturdy, and opt for hiking shoes or boots when possible.
Additionally, pack hats and sunglasses to stay protected from the sun, sunscreen, insect repellant, and necessary toiletries. Pack medications that anyone in the group will need, basic medications for illnesses or injuries, and a first aid kit. If anyone is injured during the trip, it may not be easy to get somewhere to get medical supplies. It's best to have at least the basics on hand just in case anything happens.
Outdoor Gear and Recreational Items
Be prepared with everything needed to enjoy the outdoors. Bring backpacks for day hikes and carry essentials during outdoor activities. Hiking gear should include a map, compass, GPS device, and hiking poles if needed. Store these in an accessible spot in the cabin so they can be taken out any time someone wants to go for a walk. It's also a good idea to bring binoculars to enhance your wildlife viewing and nature exploration.
Depending on the cabin's location, recreational gear may be a great idea, too. If the remote cabin offers fishing opportunities, pack fishing equipment and any required licenses. Before leaving, know what is or isn't allowed for hunting in the area, if you're interested in hunting. Bring games such as frisbees, balls, or playing cards for entertainment and for everyone to have more time enjoying the outdoors together. Don't forget to pack cards or board games for playing indoors if it's too hot or raining.
Tools and Safety Equipment
Be prepared for anything that might happen. This includes bringing tools and safety equipment to make sure everyone can stay safe if anything does happen. A multi-tool is a versatile tool with various functions that can be handy for various tasks, and duct tape can be perfect for making temporary repairs if something breaks. A rope or paracord is useful for securing items or setting up a clothesline to dry any clothes that have been washed or gotten wet in the rain.
Make sure everyone can navigate safely if they decide to hike or on the way down to the cabin. Carry detailed maps of the area and a compass for navigation. Though there are GPS devices today, old-fashioned maps and compasses can help if there isn't a signal for the GPS near the cabin. When camping in very remote areas, consider carrying emergency communication devices like a personal locator beacon (PLM) or satellite communicator for added safety.
Hygiene and Sanitation
Hygiene is crucial and something to consider when going to a cabin in a remote area. The cabin may not have plumbing or proper bathroom facilities, so it may be a good idea to think about bringing a portable camping toilet. opt for biodegradable toilet paper for the cabin to make sure it breaks down quickly after being used. Also, bring biodegradable soap for personal hygiene or for washing dishes. Hand sanitizer can be perfect for keeping hands clean when water is limited. Don't forget to bring trash bags to throw away all waste from the visit. Don't leave any trash behind, as it can be an invitation for wildlife to try to get into the cabin.
Miscellaneous Items
There are other items that may be crucial to have when going to a remote cabin for vacation. Have a fire extinguisher on hand in case there isn't one at the cabin. It's far better to be prepared than to risk being in danger if something happens since help will be far away. Carry spare batteries for flashlights, lanterns, or any other battery-powered devices. It may be beneficial to bring a solar-powered charger for phones and other electronic devices, especially if there may not be electricity at the cabin.
Bring anything that younger kids may need while vacationing in the remote cabin. Camping in a remote cabin is a fantastic time to go screen-free and enjoy the great outdoors. However, make sure they have comfort items, a comfortable place to sleep, plenty of snacks and water, and anything else they might need. If they have a favorite toy or blanket, be sure to bring it along and find a safe place to keep it inside the cabin. Explain to kids, at their level, how to stay safe at the cabin and what to do if they ever need help.
Plan for Safety
Remember to check local regulations and guidelines regarding camping and any specific requirements or restrictions in the area where the remote cabin is located. It's also crucial to respect the environment and practice Leave No Trace principles by leaving the area as you found it. Don't forget to let someone know of the vacation plans, including how to contact you while you're gone, so help can be contacted if anything happens and you don't return on time.
It is vital to plan for safety to make sure that everyone can have a great time on the trip. Think about or learn about things that can go wrong and make sure there's a plan in place if something happens. Make sure no one walks alone when going out during the day and that everyone is back in the cabin before it starts to get dark. Take some time to find out about the typical wildlife in the area. This can help you learn how to handle any encounters with them, what to expect if there is an encounter, and how to stay safe.
Spending time in a remote cabin offers an experience that can't be found elsewhere, but it is vital to be prepared before going on the trip. By bringing along these supplies when camping in remote cabins, you'll be well-equipped to enjoy the beauty of nature and have a comfortable camping experience. Remember to plan the trip carefully, pack everything that may be needed, and bring what's needed to have fun on the vacation.