Woodland shoes are sturdy, tenacious and solid, and they are intended to promote the frontiers of adventure. It was created by Canada, and later in the 90s, it entered the Indian market.
We all have a personal taste of style that we want to show off with our taste in shoes, and that's why we buy different types of shoes for different occasions. But some shoes seem to last longer than others, and so we can rely on them for more seasons than others. So today, we're going to talk about those styles!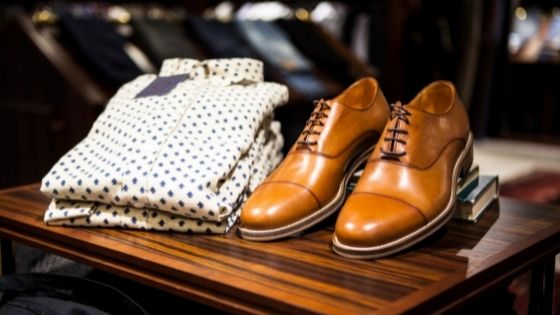 Mostly we are going to talk about Woodland Shoes because it is the most prominent and durable brand in the world Shoes.
Woodland Men Camel Brown Leather High-Top Flat Boots:
For many seasons now, Woodland shoes the trend with dark brown boots has been strong. The colour is both versatile and timeless, meaning that it will always be in style.
A pair of camel brown flat boots with a round toe and a high-top style is a perfect choice if you want to wear Flat Boots. It has Lace-up details, which are very attractive, cushioned footbeds for complete comfort while walking or running. A Textured and pattern outsole gives a good design to the shoes. Less expensive and made of durable leather. It also has a rubber sole and comes with one year warranty.
Woodland Men Khaki Leather Derby's:
Derby is perhaps a boot or shoe type distinguished by triangles and shoelace hooks stitched on top of the foot. A pair of khaki Derby's with a round toe and a mid-top style. The coverage pump of the shoes is entirely made of leather. The upper part also has detailed laces. A cushioned sole gives you a comfy feel. Not too expensive shoes. The sole is entirely made of rubber.
Woodland Men Olive Green Nubuck Sneakers:
Sneakers are used for mostly running or fast walking. This product of Woodland will provide you with complete satisfaction. It has a round toe shape that looks flashy. Nubuck upper also gives you a good attraction. Olive green colour. With a pair of stylish Woodland casual shoes, you may showcase your fantastic sense of style. When meeting the men for dinner and drinks, pair these olive shoes with skinny jeans and a stylish button-down shirt.
Woodland Men Khaki Solid Suede Trekking Shoes:
These Trekking woodland shoes will add more stars to your style. It has all the good features that you look for in perfect Trekking shoes. The sole is made of rubber. Lace-ups for fastening and micro trendy cleated sole. It comes with a three-year warranty and can be worn daily.
Woodland Men Khaki Solid Nubuck Leather High-Top Flat Boots:
Nubuck is smooth and long-lasting premium leather that is identical to mink. Switch up your everyday look with these possibly the best Woodland casual sneakers. Match this khaki pair with trim denims and a vintage leather jacket for a laid-back look on your date. It comes with a 3-month warranty. The desert boots are also called Chukka Boots. Completely comfortable with the rubberized sole. Round Toe and Fastening lace-ups. Ankle Height is high top. Solid pattern and made of leather.
Above Woodland, shoes are a must-have for every guy or man of all ages. Give it a try to your feet a comfortable wearing of these Woodland Shoes.