If you are considering becoming a practising lawyer in Australia, there are a few steps you will need to take to guarantee your path into the profession. Keep reading to learn what these steps are and what options are available to you as you advance in your career.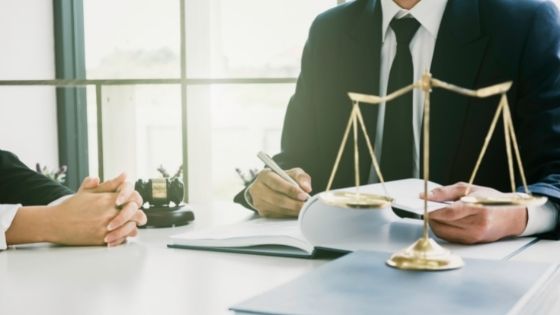 1. Complete a Bachelor of Laws or Juris Doctor degree
The first step to becoming a lawyer in Australia is to complete an undergraduate Bachelor of Laws or a postgraduate Juris Doctor (JD). Depending on the type of degree you choose to complete and whether you want to combine your Bachelor of Laws with another program, your tertiary education may take anywhere between three to seven years of full time study.
Many Australian universities have a school or faculty of law which offers students dedicated law programs. A few top universities in the country to consider applying for if you would like to become a lawyer include:
The University of Melbourne (the oldest law school in Australia, which is also ranked 10th in the world according to the QS World Rankings for Subjects in 2020.
The University of Sydney (a prestigious university in Sydney which offers students many law programs, including JD and Masters)
The University of New South Wales (another top university in Sydney known for its dual programs offered with a Bachelor of Law)
2. Complete Practical Legal Training (PLT)
PLT is a type of structured educational program which teaches students the practical application of the law and how to put their skills developed from tertiary education into action. The training program consists of both structured and supervised training, and provides students with work experience opportunities. PLT programs can be completed in less than a year and are offered at universities as well as other independent professional development institutions.
3. Gain Admission from Admission Authorities within 5 years of graduation
After graduating, students must apply for admission with their state's relevant Admission Authority. In New South Wales for example, graduated students will need to apply with the Legal Profession Admission Board to be admitted as a practising lawyer in the state. After gaining admission, individuals will also need to apply for a Practising Certificate from their local Law Society.
4. Complete between 18 months to 24 months of supervised practice at a law firm
After taking care of all the administrative work and finalising your qualifications, the final step to becoming a practising lawyer in Australia is to complete 18 months to 24 months of supervised practice at a law firm. This is so that you can gain a better understanding of real-world practices, with the guidance of experienced professionals. It is recommended that you work at a law firm which specialises in your area of interest as well. After gaining enough work experience, you may be able to open up your own law firm specialising in a particular area of law (e.g. family law, trade marks, etc.).
Becoming a lawyer in Australia requires a few important steps. Be sure to follow the steps outlined above and you're sure to increase your chances of finding success while becoming a lawyer.