It is not an easy task to plan for your child's secure future. Most people try to build a strong financial cushion for their children, but their funds are insufficient when they are needed. It is critical to make the right investment decisions at the right time when planning to create a solid financial backup for the child.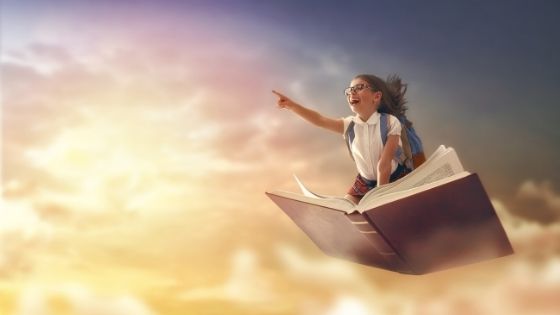 If you are looking for an education policy for children, there are numerous investment plans available in the market; it is always recommended to select the investment plans for your child based on the need and suitability.
What Is A Child Education Plan?
Child plans are investment and insurance plans that help to plan for children's future financial needs by accumulating funds over time. An education policy for a child guarantees the payment of a lump sum amount to a child upon maturity to cover college or marriage expenses.
3 Reasons Why Education Policy For Child Has Become A Must
The investment plans for a child provide the policyholder with a plethora of exciting and one-of-a-kind benefits. It provides a comprehensive maturity benefit as well as life insurance to secure the policy's future financially. A child education plan is a must-have because of its numerous benefits.
The education policy for a child will allow you to save for your child without having to jump from pillar to post. Let us look at some of the reasons why it is critical to select investment plans for your child.
Reduces The Burden Of Future Education Expenses
A child plan assists you in building a corpus for your child and saving enough for the future. With periodic premium payments, the lump sum amount will help the child meet educational expenses without stress or financial burden. An education policy for a child is sufficient to cover college and even higher education in a foreign country.
Supports Child After Parent's Death
Death does not come with an invitation, and no amount of planning can prepare you for it. The consequences are more severe for the helpless child. A child suffers severe trauma when their parents die, and their future can be jeopardised. If a parent dies during the policy term of an education policy for a child, the insurance company will waive the premium.
The premium waiver benefit is frequently included in the best child education plan. If not, this rider should be chosen. The child receives the promised lump sum amount when purchasing the best child plan and is not required to pay a balanced premium.
Works As A Collateral For Education Loan
Higher education is costly, whether the child attends a private college or university in India or abroad. International education is much more expensive. An education policy for a child is helpful if you want to get a loan for higher education because it can be used as collateral. They can also be used as security for other child-related loans.
A child's plan is an excellent educational policy and the best investment strategy for the child. The child education plan also instills discipline and aids in forming the habit of saving for the child's future.
Best Education Plans For Your Child In India
There is no better gift you can give your child than the assurance of a bright future. After becoming a parent, one should begin planning for the child's future by investing in comprehensive health and education plans.
Before purchasing a child education plan, it is critical to consider factors such as premium rate, inflation rate, educational and medical costs. Here are some of the best child-saving investment plans in which you can consider investing.
1. Smart Junior Plan – Canara HSBC Oriental Bank of Commerce
The Canara HSBC OBC Smart Junior Plan is an excellent way to begin saving for your child's education and future. You can select a suitable policy term and flexible premium payment options based on the child's age. You are guaranteed lump-sum payouts to ensure that your child receives the funds needed to further their educational endeavors.
Key Features
This is a participating individual limited premium payment endowment life insurance plan that is not linked.
This plan is intended to provide comprehensive coverage and flexible policy term options and premium payment terms.
You will receive guaranteed lump sum payouts at the end of each of the policy's final four years.
2. Aditya Birla Sun Life Vision Star Plan
Vision Star is one of Birla Sun Life's education policies for a child; it is a traditional money-back plan that provides periodic payments throughout the policy term. The minimum age for parents to enter is 18 years old, and the maximum age is 55 years old. The average maturity age is 75 years.
Key Features
When the plan reaches maturity, and all premiums have been paid in full, the accrued bonuses and any Terminal Bonus are paid as the maturity benefit.
Provides regular payouts beginning 5 years after the end of the premium-paying term.
If the insured dies while the policy is still in effect, the death benefit payable is the Sum Assured on Death.
3. Bajaj Allianz Young Assurance
Bajaj Allianz offers a variety of child investment plans, one of which is Young Assure. It is a standard education policy for a child with an Accidental Permanent Total Disability benefit built-in. This plan has a minimum entry age of 18 years and a maximum entry age of 50 years. In addition, the minimum maturity age is 28 years old, and the full maturity age is 60 years old.
Key Features
The policyholder can select from a variety of policy tenures and premium payment terms based on his needs.
The maturity benefit payable is available in three options, each of which provides help in installments over a specified period.
The plan includes an Accidental Permanent Total Disability Benefit Rider.
4. Exide Life Wealth Maxima Plan
This is a Unit Linked Insurance policy designed to protect your child's future in the event of the policyholder's death. The fund's value is paid upon maturity. Suppose the policyholder dies during the policy term. In that case, the insurer immediately pays the higher sum assured, including the top-up sum insured amount, or 105 percent of the premium, including top-up premiums. Furthermore, all premiums are waived and paid by the insurance provider, and the fund value is settled upon maturity.
Key Features
After purchasing the policy, you have 15 days from the date of receipt of the policy document to review the policy's terms and conditions.
Six investment fund options are available to meet specific needs and risk tolerance.
It allows you to choose between the three variants.
5. HDFC SL Youngstar Super Premium
This is an HDFC unit linked insurance product with life insurance coverage. It is regarded as a valuable financial protection plan for your child and provides two flexible benefit payment options – Save Benefit or Save-n-Gain Benefit.
Key Features
This plan offers two options: a Life Option with only a Death Benefit or a Life and Health Option with a Death Benefit and a Critical Illness Benefit.
There are 5 investment funds to choose from.
If the Life Insured dies or is diagnosed with one of the Critical Illnesses, the Sum Assured is paid, and the policy remains in force. On maturity, the fund value is paid.
Wrapping It Up
Take the right steps at the right time; be the parent who is future-ready. Choose the best investment plans for a child from the available options and help secure your child's future while you are present and even when you are not. It is important to note that the child plan pays for your child's education and fulfills their dreams even when you are not present.
Browse our compiled list of the best education policy for your child to find the best plan for your child and secure your child's future.