Digitalization has given a great boost to the E-commerce business. If you are running an ecommerce business then you can easily expand your business outside the borders. For this, you must translate your website in a language that customers understand. E-commerce websites contain enticing marketing content to compel customers to buy products and services and convert browsers to customers. How can you do this? For this, you must go for marketing translation services. In this way, you can compel potential customers to use your products and services. Every country has its own culture and they speak different dialects according to regional and cultural differences. How can you communicate with them while considering all these limitations? Here comes the need for localization services.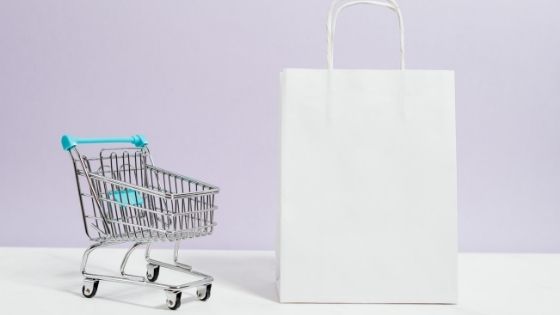 How to Improve Localization Strategy for E-commerce Business
For the localization of your e-commerce business for global growth, you must do proper planning and find devise localization solutions. For this, you must spend ample time making your localization strategy a great success. No doubt, it is a tedious task to penetrate global markets but localization strategy has made this task easy. In the localization process, you must know your target market and resonate with the products and services according to the preferences and demands of the target market. In this way, you can develop an air of trust between your business and client and can become a leader in the e-commerce business.
Let us find out how you can improve localization strategy for E-commerce business.
Connect with Wide Range of Customers
The concept of e-commerce localization is to provide a pleasant browsing experience to the people who came to the internet to buy products and services. Another objective of e-commerce localization is to connect with a wide range of customers by providing them services that resonate with their culture. To enter a local market, you must go for translation and localization services. According to the statistics, English is the most used language on the internet and Chinese is the most spoken and used language. Therefore, you must translate your website into multiple languages to reach potential customers. There are approximately 70 languages that you can use in e-commerce business to improve your localization strategy. This is because people opt to buy products and services that are communicated in their native language.
Investigate the Lucrative Market Opportunities
There are many lucrative markets in the world that you can take advantage of. Therefore you must look for opportunities in other markets. For example, if you translate your website into the Spanish language. Can you target the Hispanic community of the USA? To know about insights into more potential markets, you can consult a marketing consultant that can give you an idea about market intricacies. Moreover, they can also help you in coping with regulatory and infrastructure concerns of a specific market.
After deciding your business, you must examine the worth of your product in a specific market. Moreover, you must know how your competitors are doing in the specific market and what the reason for their success is. This all will help you to improve your localization strategy.
Build Customer Trust
One of the researches revealed that 42% of people who browse your website will not buy products from your website if it is not in their mother tongue. Therefore, if you want more and more customers to browse your website, you must translate and localize your web content. In this way, people will develop trust in your e-commerce business and you can easily develop long-term relationships with the customers. It will give you additional benefits if you provide customer services in the language that customers understand. In this way, customers will return to your website again and again. The most important advantage of the localization strategy is you can advertise, tweet, and share your content with a local touch. In this way, potential customers will feel that you respect their culture. Moreover, they will feel acknowledged.
Localization Strategy will Impact Buying Decision
Cultures shape consumer behavior and e-commerce localization is how you alter your content and website user interface according to regional and cultural nuances. For example, you cannot sell anything in Arab with a photo of wine on it. It is prohibited in Arab culture. Therefore, you must localize your website as per Arab culture. Such a localization strategy will help you to tap into lucrative Arab markets easily. One important thing to note is that consumers are more aware than before, you must learn the consumer behavior before going for localization solutions.
Digitalization has enhanced the proliferation of cell phones. Approximately 50% of people use mobile phones on a go. So it is enhancing the revenue of the e-commerce business. It is given the name of m-commerce. Therefore if you want to enhance your revenue then you must include m-commerce in the localization strategy so that people can view your website easily on cell phones and buy your products.
Providing Personalized Shopping Experience
Localizing the website in customers' native language will make the shopping experience pleasant. To provide a personalized shopping experience to potential customers, you can send customized messages to the customers from your website. Customized messages are those messages that resonate with your culture. To design such messages, you must look at the previous buying behaviors of the customer and check the products and services that are more seen by the customers. Culture must be given high priority in your localization strategy. You must consider values and norms and local holidays in designing different promotions for the customers. This will develop a positive image of your brand that is grown locally but giving a global shopping experience to customers
Wrapping Up
E-commerce localization strategy is a viable tool to reach potential customers from different cultures. For this, you must invest time, effort, and money in e-commerce localization and marketing translation services. If the strategy is developed and followed properly then nothing can stop your business from growing and flourishing. Moreover, the revenue you will generate will be more than the effort, time, and money you put in.