No matter what you might think of outsourcing initially, it's actually something that can be a good idea for every business, no matter what size and no matter what sector. Some business owners will shy away from outsourcing because they feel they will be losing control or that it will cost too much (or both), but there are multiple reasons why, when done properly, outsourcing is the ideal way to build a business.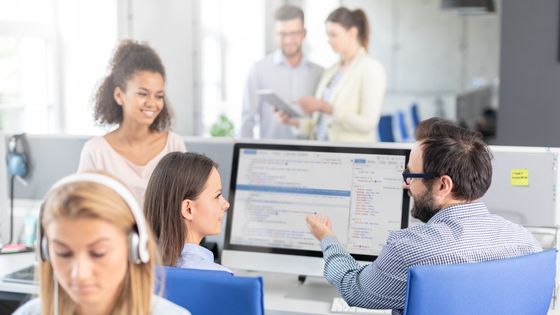 When you allow dedicated, expert third parties to do some of your work for you, you'll free up a lot of time so you can work on other aspects of the business. Plus, the work will be done to a high standard, which is what has to happen for your business to get a good reputation. Whether you outsource IT, marketing, accounting, customer service, packaging, or anything else, the less you have to do, the more your business can benefit. Yet there are some things you'll need to consider when you're working with outsourcing partners; read on for some tips to help you make the most of this opportunity.
What Do You Need?
The first tip we'll offer is that you need to know what you need before you can engage an outsourcing partner to help you. This means you'll go straight to the right people and not waste time asking questions and searching through many different potential partners. You'll get it right from the start.
This is why it pays to make a list of what it is you're looking for in an outsourcing partner. How much experience do you want them to have? What tools do you want them to use and have access to because marketing with AI could be something you know would be good for your business, for example? What deadlines will be set and how will you measure success? Knowing all of this and more means you can choose well and be happy to get to work right away.
Manage Expectations
Once you know exactly what you need from your outsourcing partner, you'll need to look at managing your expectations. An outsourcing third party will only be able to do so much, so you'll need to know what the limits are and what you'll still need to carry out yourself within your business. It's best to know this immediately so that you're not confused or disappointed and so that nothing gets missed out – someone will still have to do everything, after all.
Make sure you have a meeting with your outsourcing partner to discuss all of this and lay out the rules and tasks that need to be adhered to. If you can't meet face to face, then it's a good idea to speak on the phone or through video chat rather than relying on email or text. In this way, there can be no confusion and you'll understand exactly what is happening, as will they.
Invest In Proper Staff Training
Outsourcing might not be something you want to use forever, and if you have a team, it's worth training them (or outsourcing that training) so that they can learn to do the things that someone else is currently doing. In this way, you can task them with the jobs and bring them in-house at some point.
Even if this is not something you want to do, it's good to know that if something should happen and you can't use your outsourcing partner anymore, you have people around you who can take over.