Rogue Company is a multi-shooter game that is completely based on strategies. In this game, you need to know about a lot of tactics before you can call yourself a pro at this game. In this game, you will have to take the weapon of your choice and take part in various gaming modes. To make sure that you win every game of Rogue Company, a player would require sufficient practice. So, here we are going to discuss everything about Rogue Company. We will also tell you some important tips and tricks of Rogue Company that will allow you to become familiar with every aspect of the game and will also help you to learn more about them.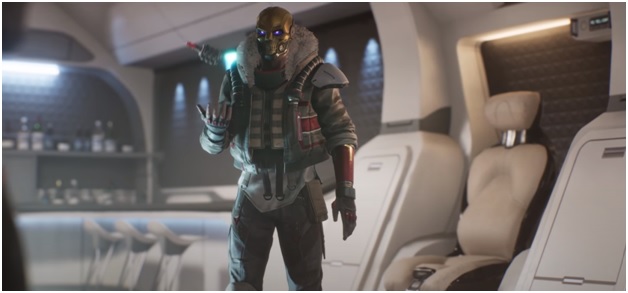 What is the gameplay of Rogue Company?
Before the game begins, the player will be able to select from a bunch of Rogue agents. Every agent comes with a unique set of features. The players will also have to spend on weapons before the beginning of the game. With objectives and kills being completed, you will get a lot of money and you can use the money to buy your weapons. You will have to kill your enemy in order to acquire victory at the end. Although the game is not very difficult, you need to be aware of the different tips and tricks of the game. Only then can people acknowledge you like a pro at Rogue Company.
Some popular strategies to master while playing Rogue Company:
So, let us have a look at some of the most important tips and tricks of the game Rogue Company:
1. Get accustomed to the map
Getting to know the map will give you a strong edge in the game. If you already have a very good knowledge of the map, you will get to know where exactly you should be present and where you shouldn't be. You will also get to know about the various alternative routes in the game from where you can make a quick escape in case you are completely surrounded by enemies.
2. Crouch when required
Weapon recoil is a very irritating feature of any shooting game and if you want to learn to fire the weapon without recoiling, it requires you to practice a lot. However, you can also use an easy workaround to reduce recoil impact. Whenever you are aiming your enemy within open scope, your shots will be a lot more accurate and in order to increase the accuracy, you can also go for crouching. When you crouch in the game, the weapon recoil will reduce and you will also be able to get more accurate shots.
3. Reveal and reposition
Revealing and reposition are a very good way of confusing your enemy while you are on the battlefield. You can make yourself visible every now and then to gain your enemy's attention. You can reposition yourself at the same time and take the kill when your enemy comes to get you at the wrong place. This strategy requires a lot of practice but it also makes your enemy follow you blindly. However, you must not expose yourself too much as it could end up your enemy shooting you in the game.
4. Try to adjust the sensitivity
In Rogue Company, you will be able to play the game with various sensitivity setting options. You can adjust the sensitivity in order to make your game more convenient for you. Most people play the game with the default sensitivity settings but if you change the settings, you will be able to defeat your enemies easily. But don't change the settings to the extreme level as it might affect your gameplay. Change the sensitivity to an optimum level only.
5. Never forget the grenades
Grenades are the most important weapons in the Rogue Company. Using the grenades, you will be able to cause a lot of harm to the enemies. You should also try to carry your grenades to the battlefield. This will force the hidden enemies to come out. You can then easily throw the grenades at them and cause them damage. However, you must make it a point to use your grenades wisely. Don't end up losing all your grenades right at the beginning of the game.
And this is everything that you need to know about Rogue Company. Hope, this guide has brought you the information that you are looking for. If you have any other points to share, do let us know of them.