Small businesses are constantly on the lookout for desk booking software that can help them achieve better and faster results. While Infusionsoft is a helpful marketing tool that's been out for a while now, many competitors have popped up.
Many of those competitors have been significantly growing in popularity as well, giving Infusionsoft a run for their money. So if you're on the lookout for what's on the cutting edge when it comes to small online business software? Be sure to read all the way until the end of this article.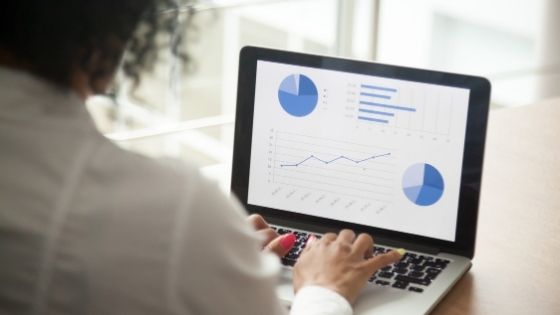 Infusionsoft – What Is It And What Are Some Alternatives?
First, you might not be 100% clear about what Infusionsoft is and how it helps businesses. As Infusionsoft tagline says, more business, less work, that's Keap. Please bear in mind that Keap is also often referred to as Infusionsoft since there has been a name change.
Overall, Keap is a CRM, which stands for customer relationship management, and it also comes with sales and marketing tools to help you get more done with less work to help you grow your business.
But what if you're looking for something different than what Infusionsoft has to offer? What if you're looking more for landing pages and sales funnels? Then these Infusionsoft alternatives are going to be a great fit for you.
1) Kartra
Kartra is an all in one, business building platform that can help you build any and every area of your online business. Aside from running live and automated webinars, this tool can do it all.
What makes Kartra stand out against many of the other competitors is that it offers so many tools for such a great price. Plus, they start at only $99 per month which is pretty standard nowadays.
In terms of features that you get, you can create landing pages, sales funnels, checkout pages, membership sites, calendars for booking appointments, and even customer support desks. With Kartra, you won't need to purchase any other marketing tools.
Lastly, Kartra also features its advanced email system, automation, and even an affiliate management platform. They are kidding when they say that you get everything you need, all in one place.
When it comes to Kartra vs Infusionsoft, it's hard not to stumble upon a helpful business CRM comparison article. However, Kartra generally seems to come out on top given the fact that they offer more and come and are also easier to use.
So if you're looking for a great Infusionsoft alternative, Kartra is going to be one of the first places that you should look. If you'd like to find another helpful alternative, then keep reading on to see another popular option that's similar to Karta.
2) ClickFunnels
ClickFunnels, which is a tool that was created by Russell Brunson, offers quite a few features just like Kartra. In fact, Infusionsoft was one of ClickFunnels' biggest competitors once it initially launched many years back. However, they quickly surpassed them and gained well over 100,000 customers in the process.
So why have so many people picked ClickFunnels as their solution? First, ClickFunnels is mostly known for creating landing pages and sales funnels, and they do it very well. Whether you want to generate more leads, make more sales, or run webinars, there's a lot to like about what ClickFunnels has to offer.
Aside from features, ClickFunnels is also very easy to use in terms of creating your pages and funnels. ClickFunnels is one of the biggest sales funnel tools around, and because of their success, it spawned many more sales funnel builders in the process (like Kartra).
Also, similar to Kartra, ClickFunnels has a very similar starting price which is going to be $97 per month. If you're looking to create landing pages and sales funnels, then you just can't go wrong with what ClickFunnels has to offer. Especially for the fact that Infusionsoft isn't the best solution for creating pages and funnels.
Are you still looking for one more Infusionsoft alternative? Then let's take a look at a much older alternative.
3) Kajabi
Kajabi has been out longer for both Kartra and ClickFunnels, and because of that, they offer quite a bit of helpful features. Similar to the previous two alternatives, Kajabi is going to be great for creating landing pages and sales funnels.
However, Kajabi happens to excel when it comes to creating membership portals for the online courses and classes that you're going to be marketing. In fact, this is one of the biggest reasons why people choose Kajabi for their online small business.
Not only can you create a fantastic platform for showcasing your online classes and courses, but you also get plenty of tools to help you market your classes and courses. From your own website to a blog, to checkout pages, and download pages. The difference with Kajabi is that they are going to cost slightly more money to get started compared to ClickFunels and Kartra.
However, if you have the money to invest, Kajabi is a worthy Infusionsoft alternative. Especially if you're planning on creating, launching, and marketing any type of product, offer, or service.
This article should have given you a good idea that there are plenty of popular alternatives to pick from, instead of using Infusionsoft or Keap. Keep in mind that it might take some time and research to find the perfect software for you, and that's okay.
Make sure that you leverage the trial opportunities that they give you. That will allow you to ensure that the specific software works perfectly for you and that you don't waste any time or money.