Back in those days, you have to sit and wait for any show to broadcast and enjoy it with your family. While today when they're in the era of social media, all you need is just a social media handle. Because now every platform can let you watch live videos. Whether it's Facebook, Instagram, or any other. Even if you want to enjoy those live videos on a big screen like a computer or TV you can do so by connecting with software or devices.
You can watch Instagram Live videos on a computer, a mobile device, or even a TV, and you can watch real-time video streaming from the folks you follow. But where can I discover and use Instagram Live on my phone, computer, and television? Here, we provide some answers.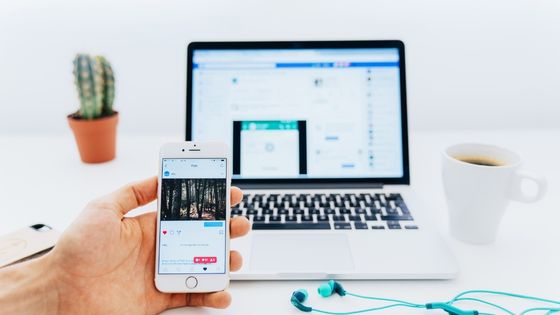 Facebook is in the process of introducing many enhancements to Instagram Live, including the capability to view live videos on the website, which was announced during Mark Zuckerberg's live talks. Now you can handle all such things in just a matter of minutes with simple instructions.
Want to know more? Here is all the information you require:
Facebook's commitment to enhancing real-time video was one of the key messages from its live presentation. They announced upgrades to Facebook Events, the launch of Messenger Rooms (Messenger's version of video conferencing), as well as several updates to WhatsApp, Facebook Dating, and, of course, Instagram Live. Experts discussed how crucial live video can be for interacting with others, whether it be during cooking instruction, exercise class, or just a casual conversation between friends!
The figures are unmistakable: usage of Instagram Live has increased by 70% over the previous month. Due to the increase in live broadcasting, Instagram has introduced several new features for Instagram Live, including the option to watch and comment on live videos from your desktop and a new button that enables you to publish your Instagram Lives straight to IGTV after you're through. On Instagram Live, you can now contribute to or start your fundraisers!
The best thing, then? You may now use the new "I Donated" sticker on Instagram Stories after donating. Your story will be included in a group Instagram Stories post when you use the sticker so that your followers can see it and perhaps get in on the action as well. This shared Instagram Stories post will rise to the top of your Home page's Instagram Stories stream, giving you ideal real estate to promote a worthwhile cause.
Additionally, you can even view private IG accounts on your phone, Instagram stated that, unlike many other platforms for fundraising, 100% of the funds raised through the given feature go directly to the cause.
How to View Instagram on the Website
Now that Instagram Live is available on a desktop, you can watch that yoga session on a larger screen as you work or take in a live performance.
Simply open Instagram on the web, and the Instagram Stories panel will provide a list of profiles that are "live." The live broadcast window will appear when you click on one of them.
And that's it!
Just remember that only viewers are eligible for this feature. You are still unable to begin a broadcast from your desktop at this time.
How to Upload Live Videos from Instagram to IGTV?
Instagram Live videos can already be shared by users through Instagram Stories. However, it has never been a flawless answer. The new feature, which makes it very easy to submit live broadcasts directly to IGTV, is much better. When your broadcast is over, a new Share to IGTV button ought to appear. You can choose a cover image for the video from here (or upload one from your camera roll). Along with other interesting innovations like Messenger Rooms, Facebook will be releasing these new Instagram Live features in the upcoming weeks.
How Can I Watch Live Instagram on My Phone?
Step 1: Launch the Instagram app on your phone and log in using your Instagram credentials.
Step 2: Locate the persons you follow whose profile pictures have the LIVE icon, then select one of their live streams in the Stories area.
Step 3: To view the Live, click the profile image. Click the Comment button, type your message, and then click Submit.
How Can I Watch Live Instagram on TV?
You can use a screen mirroring or casting device to watch Instagram Live on a big screen such as a TV. Using Chromecast on Windows, Mac, Android, and iOS, Airplay on Mac and iOS with Apple TV, or Roku, you can send Instagram Live videos to a TV.
How Do I Start a Live Instagram Broadcast?
How to launch an Instagram Live using the Instagram app is demonstrated in this section.
Step 1: Launch the Instagram app, select your profile photo, or swipe right anywhere in the Feed to see the camera button.
Step 2: To access a live video stream, scroll to the right or click the LIVE button at the bottom of the screen.
Step 3: To finalize certain settings for the live broadcast, click the gear icon in the top left corner of the Live screen.
Step 4: Return to the Live screen after the settings are complete. To begin your Instagram Live, tap on Go Live.
Step 5: After the broadcast is finished, click End. The video can then be shared on IGTV or saved to the camera roll.
Conclusion
All there is to watching Instagram Live. You can now attempt the aforementioned fixes to watch Instagram Live videos on your phone, computer, and television. You can also use the steps listed above to broadcast live on Instagram. Now nothing is impossible or difficult on social media platforms, all you need is to build your Instagram profile, and grow your audience or you can even having IG followers to make your reputation. If even these simple instructions are not enough for you, you can watch different tutorials already available on Youtube for your assistance.