Boxing is by no means a forgiving business. Over the years, promoters have become some of the most powerful people involved in the 'sweet science'. Promoters make matchups, sort out television coverage and make sure the fighters on their roster get a payday. Promoters have also been known to be somewhat cutthroat – none more so than the infamous Don King. If you want to understand boxing, you need to understand boxing promoters. Here is a quick rundown of some of the most important promoters working today.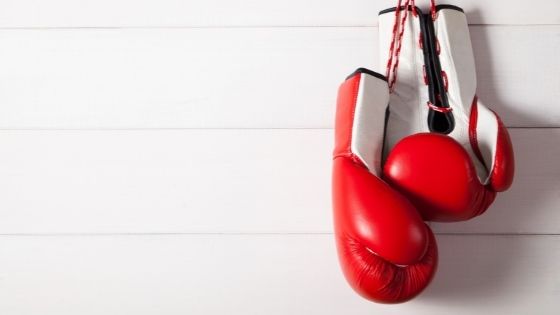 Premier Boxing Champions
Premier Boxing Champions is a promotions and television company that organizes boxing events and promotes fighters simultaneously. Box office tickets for PBC events usually sell out quickly. PBC is a rather controversial organization. The Muhammed Ali Boxing Reforms were bought in to stop managers and televises also acting as promoters. This reform seems to have been skirted by PBC and has drawn several lawsuits from Golden Boy and Top Rank boxing.
Matchroom
Matchroom boxing can claim to have the best fighter in the world in its ranks: Saul Canelo Alverez. Undisputed women's lightweight world champion Katie Taylor and heavyweight champion of the world Oleksandr Usyk are also Matchroom signees. Matchroom – managed by slick-mouthed promoter Eddie Hearn – put on some of the biggest fights in the world.
Queensbury
Frank Warren is a somewhat old-school English boxing promoter that has been compared rather cruelly to an east end gangster or strong arm merchant. While he might do things the old-fashioned way, Warren has managed to sign some of the best talent in the world and put on some of the best fights in recent memory. Warren is not known to treat his fighters with the most respect and has faced criticism for some of his rather Don Kingesque tactics.
Top Rank
Run by long-time old-school promoter Bob Arum, Top Rank boxing has some of the biggest names in the sport on their cards. Tyson 'Gypsy King' Fury is signed with the company. The charismatic Mancunian giant is an absolutely huge draw – especially after his recent decisive victory in his trilogy with Deontay Wilder. Pound for pound hotshots Teofimo Lopez and Terrence Crawford also fight under big bob's stewardship. Vasiliy Lomochenko – the greatest amateur boxer of all time – also signed as a professional with Top Rank. Overall, Top Rank has the strongest roster in the entire sport.
Triller
Triller is less of a boxing promotions company and more of a circus. Recent novelty fights between YouTubers and washed-up MMA stars have been promoted by this shadowy new organization – which specializes in the bombastic and the bizarre. Triller is largely mocked by hardcore boxing fans, but those who look down on the company should remember that boxing is all about showbiz, baby. Boxing is ultimately an entertainment business more than it is a sporting one. Triller might be degrading the sweet science's legacy, but they know how to develop interest in a fight from casual fans.