Giving back to the community is an essential objective of businesses, a part of their corporate social responsibilities. Having a well-developed corporate philanthropy program is a good business strategy for promoting a positive public image of the company. This can attract customers to purchase goods and services from a business that supports a worthy cause.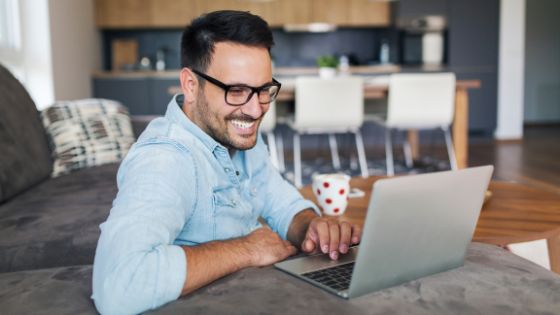 Corporations with great philanthropic initiatives can also appeal to potential employees who want to work for an establishment that can have a positive effect on society. Participating in philanthropic activities can reflect a positive work environment and culture.
Companies with excellent philanthropic work can also increase employees' engagement and improve their performance. Now that you've learned some benefits of corporate philanthropy, here are a few suggestions of charitable activities businesses can consider being involved in.
Plan a Charity Walk or Run
Activity-driven fundraising events such as fun runs or charity walks are popular. Aside from being great opportunities to raise money, these types of events are also excellent ways of promoting and publicizing a good cause to the community.
Help Local Rescue Organizations and Shelters for Animals
Partnering with animal shelters and rescue groups is an excellent form of corporate philanthropy for businesses, especially if you have employees who are pet lovers. The company can choose an animal from these organizations that they can sponsor.
Another approach to giving back is having employees volunteer their time to help these rescue organizations. They can clean cages, socialize with cats, walk the dogs, and refill the food and water bowls. Businesses and their staff can also donate pet food, toys, grooming tools, treats, pet accessories, and other items these nonprofits need.
Schedule a Blood Drive
Blood drives can save more than one person's life. Donating blood may also reduce the chances of getting heart attack and cancer. With these benefits to donors, companies can encourage employees to participate in an office blood drive. Consider providing them with appreciation gifts like movie tickets or gift certificates as incentives. The company can ask a local hospital, the American Red Cross, or other local blood banks to organize the event.
Organize Donation Drives for Those in Need
Businesses, big or small, can conduct donation drives as part of their corporate social responsibility. The staff can donate items like canned foods, clothes, toys, and other goods the impoverished need. The company can give the donated items to a local shelter or a charity of their choice.
Host a Gala
If you have the budget for an upscale charity event, consider hosting a gala. It takes a lot of planning and effort to organize this social occasion, but it can be an effective fundraising approach.
For this to be a success, there should be an appropriate theme and venue for the gala. After planning and organizing these, the company should also promote the affair effectively, especially through social media. This is to attract a substantial number of people interested in attending the gala and supporting the event's cause. It would be a better appeal if special guests and celebrities were part of the promotion to help reach more audiences.
Provide Mentorship or Internship Programs
Businesses can support the next generation by partnering with local youth groups or schools and offering them mentorship and internship opportunities. Employees can mentor local kids one-on-one or in groups. The mentors can create learning courses and fun activities that can teach their students about leadership, marketing, business management, and other skills that can be useful for their future careers.
Build Houses for the Homeless
Homelessness is a crisis that needs to be addressed. Fortunately, there are many charitable organizations that invite corporate teams to build houses for homeless people. Companies can partner with these nonprofits and have employees spend a day or two helping construct homes for individuals who need them.
Hold a Bowling Tournament for Charity
Bowling competitions are charity events that are great for small businesses to consider. This type of sports event is easy to organize because it is simple and cost-effective. For example you can arrange cheap bowling shirt popularizing your company brand, some basic arrangements for such tournaments to encourage sports for charity and can win the hearts of your employees along with masses. It is also accessible to anyone because bowling alleys are found everywhere, even in the rural areas of the community.
These are only some ideas of charitable activities companies can be a part of. Corporations can give back to the world by donating cash, time, effort, and services in many creative ways. Businesses, no matter how big or small, have many opportunities to fulfill their corporate social responsibilities through philanthropic work.