Sometimes, it's hard to find the perfect dress to wear. There are times when you don't know which outfit would suit your body shape. And you start to wonder which dress can flaunt your curves or hide your flaws.
There are many things to consider when choosing the most suitable dress. Here is a simple guide that can help you pick those flattering dresses for your body type.
The 5 Body Types
1. Hourglass Body Shape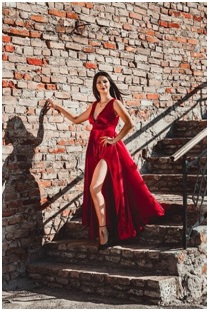 Hourglass body shapes have shapely and proportionate hips and chests. Women with this body type have an upper body that's leveled with the length of their legs. Hourglass body shapes also have distinct waists which you should highlight.
Perfect Dresses Features For You:
Cinched-In Waistlines
Form-Fitting Tops
Open Necklines
V-Necklines
Wrap Dresses With Belted Waists
Try Not To Wear:
Baby Doll Dresses
Empire waist styles
Oversized dresses
Shapeless styles
2. Round Body Shape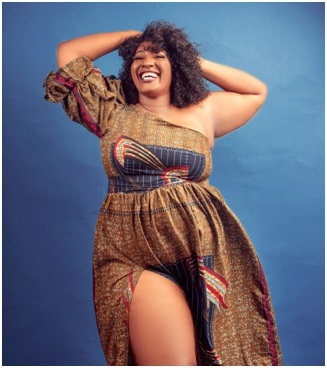 Women with round body shapes (Apple type) have an upper body that's larger than the lower part. The round shape also has an undefined waist, narrow hips, and vast shoulders. Women with a round figure have great legs but may have difficulty flattening their bellies.
Best Dresses for You:
Dresses that bring attention to the upper body are a good choice.
Belted styles
Drop-Waist dresses
Swing Dresses
Dresses with an adorned top or an empire waist all fit this criterion.
Other terrific choices that can conceal the belly are dresses with full skirts, A-line dresses, and wrap dresses. The main asset of round body shapes is their legs. So go ahead and show those legs in short dresses.
Try Not To Wear:
Outfits that can draw the eyes to your tummy such as:
Fitted Tops
Horizontal Lines
Natural waistlines
3. Pear Body Shape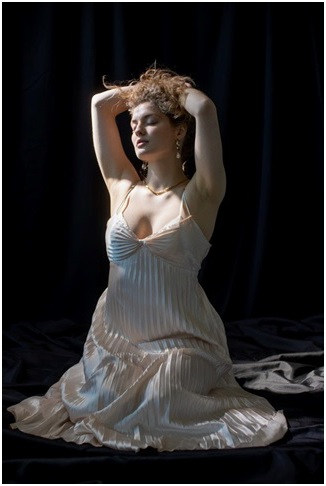 Women with pear-shaped body (Triangle Body Shape) have a slimmer upper body and wider hips and thighs. Women with pear body shapes should go for dresses that add more volume to their upper bodies to appear more balanced and proportionate.
Best Dresses for You:
Any dress with a
A fitted open neck
A V-neckline
A-line or full skirt (best for hiding a wider hip)
Strapless top
Dresses with details on the chest will help create a balancing effect. Keep in mind that if you pick a dress that's fitted on the hips, you will probably have to go a size up and take the garment to a tailor to alter the waist. In short, you will look fab in flare and fit dresses as they are roomier from the hips down and add volume to your small upper body and thin waist.
Try Not To Wear:
Oversized/shapeless styles
Full poofy skirts
Super-short hemlines
Curve-hugging fabrics.
4. Athletic Body Shape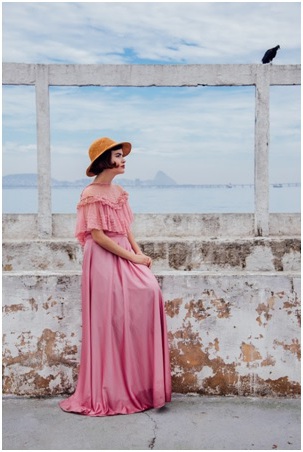 If you have an athletic body shape, your profile is narrower in the hips than in the shoulders. Sporty body shapes are likely to have waistlines that aren't well-defined and vaster shoulders. You only need to balance your upper body with your slender lower body. So, try to give your figure an hourglass look.
Best Dresses for You:
Any outfit that will stabilize your upper body and fill up your hips with dresses such as:
Adornments
Any other size-increasing features.
Ruffles
Lower waistlines and A-line dresses are very favorable. These widen dresses are suitable for you as they can balance your vast shoulders.
Chinky straps, halter tops, and V-necklines will help accentuate your body arches and make your chest look impressive. Choose a dress that enhances your waist for a more feminine shape.
Try Not To Wear:
Stay far away from shorter hemlines that will make your upper dress look heavier than it is.
If you're athletic with a big chest, avoid strapless clothes and outfits with little support.
It's also applicable with textiles that are elastic through the torso.
Also, detailed dresses and ruffles on the chest.
5. Petite Or Tiny Body Shape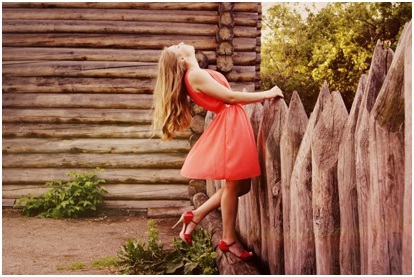 Women with petite or tiny body frames are 5 ft 3inches and shorter with a slim body. It's advisable to wear dresses to emphasize your slender figure. And wearing a dress with a belt around the waist creates a more flattering silhouette.
Short dresses that allow you to show a little leg can make you look taller. Lastly, slim-fitting dresses with vertical prints and a V-neckline help lengthen your figure.
You Are Beautiful
There is always a perfect outfit for you. You just have to learn which dress can level up your look and confidence. And always remember that whatever your body shape is, you are beautiful. You can buy clothes according to your requirement from Style Shake.
If you need wholesale women dresses that can help you in your business, FASHIONLINE will be your answer. With vast experience in the fashion industry, it can help you with anything about dresses. You can always find the latest styles from its massive collection of dresses.
With a professional customer care team, FASHIONLINE can answer your queries 24/7. Feel free to reach out any time!