It is easy to grab some new furniture and end up making a beautiful nursery but let's not forget you are making this decoration for your beautiful newborn. We have some tricks that will nursery look that make everyone compliment you and some nursery decorating tips so that you can smartly shop to decorate your little one's room. Let's go through them.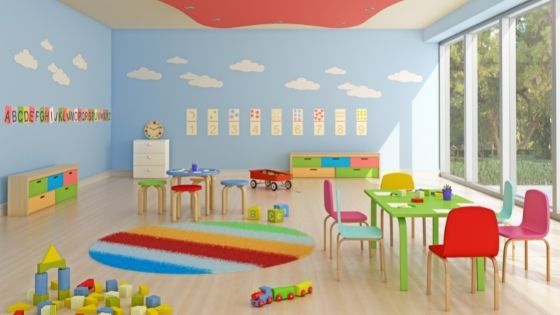 1. Pick A Theme
Picking a theme is one of the most important tasks among others. Here are going to decide how you want your nursery to make you feel. There is a lot of nursery theme that you can choose from. The most popular themes are jungle/safari, travel, sports, elephant, toy, sports, woodland, colorful lighting, and more.
2. Make Sure Every Essential are Easy to Reach
Thinking about baby clothes, diapers, wipes, and other necessary items should be closer to you and your baby. Because you need them near to your hand when your baby pops or you need them for any urgencies.
3. Avoid Clutter
As a new mother, you must be thinking you are not going to make a mess while nursing your baby. But the mess will be done while carrying your baby back and forth in the middle of the night. Make sure you have a lot of functional storage space options available to easily gather baby staff while done using them. Also you can use best lego storage for best solution.
A nursey dresser is a great option to avoid cluttering and messing around. Best nursery dressers come with a diaper changing option so you don't have to buy a separately. Find your favorite one from the baby dresser reviews.
4. Nightlight and Dark
Using the blackout curtain is the smart way to fake the dark when your baby's sleep time during the day. Make sure the nightlight can create vibes of the nighttime at any time. Babies are smart, don't push them to sleep every time. Expert suggests 12-16 hours is ideal for baby sleep every day. If their sleeping cycle is complete, make sure they get to enjoy the morning light and get proper sleep in the dark or nighttime.
5. A Crib is Important but Skip Crib Bumpers
To ensure the baby's comfortable bedtime, you need to get your baby a perfect bedtime experience. A convertible baby crib, comfortable crib mattress, swaddle are enough to give your baby a warmly ideal experience. We suggest you buy a convertible crib so that you can use it when the baby grows up.
Crib bumpers are harmful to your baby. Bumpers are created to keep babies safe from hitting their head with the crib slats but they can result in infant's sudden suffocation when they are accidentally attached to them.
6. Try to be Creative with the Artwork
You don't have to buy paint that is babyish or related to babies. Try to focus on anything cute when you are looking at it. We know cuteness is subjective and varies from human to human. So, choose a beautiful and creative art that is related to your taste and nature.
7. Buy Staffs that Hides Stains or Easily Washable
The moment you buy your baby staff i.e. glider, it can be very beautiful but over time the stains and liquids can distort the beauty. So, it is better to get staffs where the stains can easily wipe off or hide hard stains for long.
8. Don't be Gender Stereotype
Many of you think the boy baby should be around with basketball toys or play with what the boys like or girls should be inside of a Barbie princess land. As a parent, you shouldn't treat a child from the gender's mindset. Avoid painting his wall with the famous NFL player's face or avoid painting the wall with pink color when she is a girl. The painting on the wall or the decoration is mostly for your complacent.
9. Baby Doesn't Need Much Space
Well, babies indeed need little space to live. Many of your relatives and friends ask you to reveal the gender of your baby and also ask a question about how to are decorating your nursery? But baby indeed requires a tiny space to live probably, the half room is enough for pleasure.
10. Babies Don't Understand How The Nursery Looks
Nursery decoration is fun to plan but don't blame yourself if you can't hang beautiful scenery on time. If you don't have the space to décor or placing a crib, keeping the baby inside a bassinet is the alternative option. Your baby will be happy unless you disturb his/her comfort.
11. Avoid Over Doing The Decoration
We have heard stories about pregnant women being overtaken by powerful nesting instincts shortly before they go into labor. These were cleaning their closet, rearranging the entire garage, or clearing out rearranging their closet.
As pregnant women, the heavy workload should be avoided and it is advised not to over decorating the nursery. Keep it minimalistic and don't beat yourself up, if you can't make it up to your expectation level.