It may seem like we are pointing out the obvious as pretty much any exercise can help you lose weight, but boxing is not just any way to lose weight. it's a fantastic way.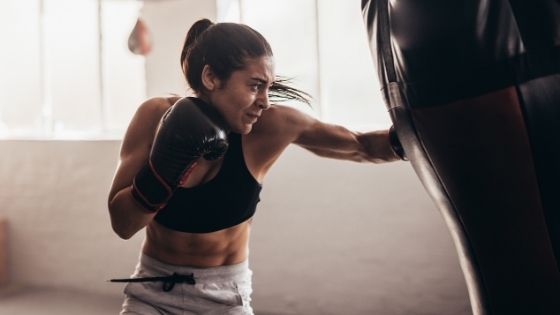 The first thing you need to realize about weight management is to not think of it as going on a 'diet' and starting to work out. This type of thinking implies a temporary status and leads to failure in the long run. So, if you'd rather be on the top betting sites that back you up with their odds on winning a boxing or MMA match instead of who'll win the Nathan's Hot Dog Eating Contest, change the way you think about diet and exercise to a life-long lifestyle change, not just trying to rapidly lose 20 pounds to fit into a suit or dress.
So without further ado, let's look at a few ways that boxing will help you lose weight and keep it off.
1. Cardio, cardio, cardio
If you've ever watched a professional boxing match, you've seen that the athletes are in truly amazing physical condition. Even heavyweight fighters who may have a layer of fat around their mid-section are able to bounce around on the balls of their feet while throwing punches for 12 3-minute rounds.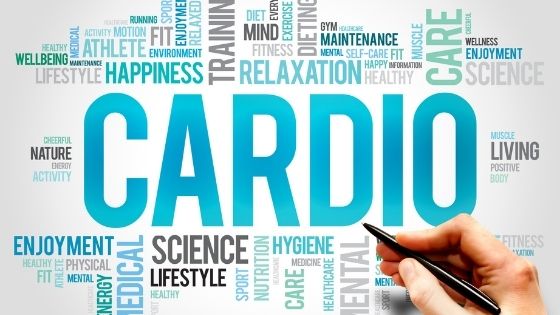 When I was a younger man, and into amateur boxing, I got to a point where my trainer wanted me to fight in Golden Gloves tournaments. So, every night I would take the bus down to the gym and train. However, my coach had other ideas. He asked me where I lived, and then calculated the approximate distance between the boxing gym and my home to be roughly 4 miles. So, he says to me, "Ok, from now on, you're putting your mouthpiece in and running to the gym."
My response was, "And how am I going to get home?"
He gave me an incredulous look, like isn't it obvious? And replied, "You'll run home, too."
I laughed and told him that he must be joking. There is no way that he really wants me to run 4 or 5 miles to the gym, then work out for an hour and a half to two hours, and then run home at 10 PM … right? He was dead serious.
Now, this doesn't mean that if you take up boxing that running 8+miles per day will be a part of your journey. I just mentioned it to colorfully illustrate how significant cardio is in the process. Even things that don't seem super 'cardio' are still cardio. For example, if you're bouncing back and forth on your feet while throwing 300 jabs, you're getting an extreme cardio workout, plus working your arms and core, which leads me to the next benefit of boxing.
2. Boxing is full body with tons of core
Throwing punches while twisting your trunk and generating power from the hips provides a full-body workout combined with cardio. On top of this, it's great for both men and women who are aging because the impact of hitting the bags helps to not only maintain bone strength and density but build it as well.
3. Creates Routines and Habits
One of the reasons that people struggle over the long-term with their weight is they fail to build sustainable habits. An interactive sport like boxing – even when you are not competing or actually fighting– will help keep you engaged and mentally activated. Because of this, you stay engaged long enough to build new life habits. Before you know it, instead of your body and mind telling you, I'm depressed and just want to eat food and lay on the couch, it will be screaming at you to get up and move.
When you couple this with healthy eating –don't buy into the Jenny-Craig-like meal plans, they are expensive and unsustainable; just eat as clean as possible with whole foods– with boxing workouts, you will build lean muscle and burn fat, thus looking and feeling better quite quickly. You'll find that calorie cutting isn't needed and that you actually need to eat decent-sized, well-balanced meals to have the energy you need to work out!
Here's a pro tip: when you starve yourself or significantly cut calories, you are teaching your body that it's in a food crisis; it doesn't know when its next real meal will be, so it starts to store fat whenever it can. This is why yo-yo and crash diets happen. You lose weight because you are not getting the calories you need, but the moment you start eating again, your body stores energy in fat cells to protect itself from the next food drought. So, if you want a cookie or a cupcake every once in a while, have one. Just don't have a whole bag or box of them. For the most part, eat healthily, treat yourself every once in a while, and of course, get up and move your body. This is how you create a healthy, sustainable lifestyle where you will lose weight and keep the weight off.