People might only know HUAWEI as a brand that releases the Smartphone product. But, they are not limited to the Smartphone product only. This brand also has various devices you can find in their collection. One of them is the Smartwatch device called huawei gt2.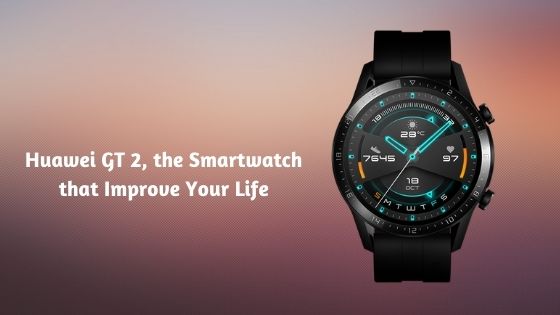 What is Huawei GT 2?
As you can see from its name, this gadget is the second model of the Huawei GT watch series. The first one, Huawei GT, has attracted much attention with its beautiful and cool design. Moreover, this series also offers better battery life than most Smartwatch products.
Huawei GT 2 is the latest model of this series. For that reason, people expected an improvement or upgrade on it. And, we can say that this brand did a good job in making them better and upgraded the new model in this series.
Beautiful Design
The design is not that different from the first GT model. However, the GT 2 has more muscle and accents. The first model looks smooth and sleek. As for GT 2, it looks sporty and durable. You can see in one glance that it is a good thing to wear when you leave your house or have physical activity outside.
Rich of Features
As we mentioned before, Huawei made a lot of improvements on the GT 2. One of them is they add more features to this watch. First of all, it uses the Kirin A1 chip. Huawei developed this chip for this watch. Thanks to this chip, it doesn't only improve the performance speed. But, it also uses less energy, which makes its battery live for up to 2 weeks in normal usage.
As for the display, Huawei uses the AMOLED Display. It also uses the 3D Glass Screen for its surface. The combination of these two creates a crystal clear image. Moreover, the touch screen feature also works much better on this display. It responds to the touch on it accurately, which helps you operate its function easier.
The fitness and health feature is also something that you can't ignore. Huawei GT 2 has a bunch of useful features that help you to stay healthy. For example, you can find the 15 Workout Modes that you can match with your exercise. It also has the Full-time Fitness Trainer feature that will guide you to train your body. It feels that you have a professional trainer strapped on your wrist.
Other than those features, you also can find the TruSleepTM 2.0 for tracking your sleep activity. There is also TruRelax pressure monitoring to keep you stress-free. And, it even has an Oxygen Saturation detection feature to keep your body healthy.
Conclusion
GT 2 is indeed one of the best creations by Huawei. This Smartwatch provides all features that you need to spend your day and exercise. Some of those features also can even improve your life quality. Is it worth buying? Of course, it is. You will get one of the best devices on your hand with huawei gt2.