Starting a business at any time is a challenge. Starting one in 2021 can feel like an impossibility, but that is the furthest thing from the truth. There are many who have started a business of their own during the pandemic and are now riding the waves of success. There are many industries and fields that are expanding and need more people to work, and need more facilities to handle the demand.
One of the best examples is geriatric care. The population is aging, and the number of retirees is set to almost double in a little over 10 years. As the population ages, so too will the number of care homes and other elderly-focussed services need to increase.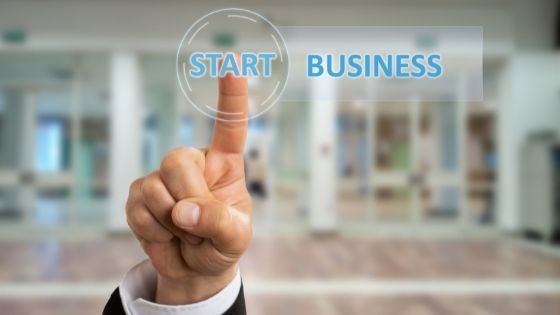 There are so many great career and business opportunities to be had in this sector, which is why getting started now is so essential. You want your business to be up, running, and popular so that you can get ahead of the competition and really make your mark.
Types of Businesses to Start
At the end of the day, you can, of course, try to start any business that you have been planning. Not every business idea is going to succeed, especially in 2021. You will have much better success if you cater your business to a growing market. This could be the market that is focused on young people or on the elderly. Whatever market you intend for your customer base, be sure that your business solves a growing need, and you should be able to get your business off the ground.
Types of businesses to focus on now, include:
Facility Businesses
Facility businesses are a great business choice in almost every sector. People are going to want to get out there and connect, and they will want a good option for their goals. Gyms, wellness centers, and RCFEs are all examples of facilities that are set to see a boom in interest in the coming months and years.
This is particularly true of RCFEs. If you can start your own RCFE that offers a wide range of fun activities and really cares for your residents' health and well-being, you are going to see a massive influx of interest. A lot of people moved during the pandemic, either to save, or because they couldn't stand actually living where they do when there is no option to go outside. This same applies to those living in RCFEs, who will likely be very interested in relocating to enjoy a better quality of life.
Of course, starting a facility-based business is going to be far different than setting yourself up as a success coach or therapist. For example, to open an RCFE, you will need to earn the right license and credentials and will need to do many things, from attending a live rcfe class to filling out facility license applications.
Thankfully when it comes to these options that require facility licenses, you can register interest before you open, so you can start with a bang even if opening takes longer than other options.
Service Businesses
Service businesses are a great, easy option to choose. The reason why they are easy is because you can offer yourself and your expertise as the product. You can even operate as a one-person business, though you will likely find it useful to at least have a virtual assistant to keep track of your calendar and manage clients as you grow.
Artists, specialists, nutritionists, fitness trainers – the list goes on. If you operate on your own, you can either build up a private client list or you can work directly with clinics, facilities, or other agencies.
Product Businesses
Product-based businesses can be tricky. You need to, after all, invest in product development before you can ever really start to make money. For artists, this is a matter of creating enough stock to get started. For others, you will need to work with your local government in order to ensure that the product you create adheres to regulations.
With the exception of aesthetic-based products, you will likely need to hire a development company. They will work with you through the product design and have their own supply chain to mass produce your product.
Buying a franchise
One of the most popular ways to start your own business is through buying a franchise. The reason franchises are so popular is because they come with a lot of support and access to an already established brand name allowing you to build a customer base as soon as possible with your new business almost guaranteeing a fast return on your investment. If you are interested in starting your own business through buying a franchise consider browsing a directory called www.franchise-uk.co.uk.
What All New Businesses Need to Do in 2021
Starting the right type of business is the best way to increase your chances of success in 2021. Try to focus on things that people need or really want. Anything else in today's market is going to be pushed aside as either not worth the money or not worth your customers' time. In short, you want a business that feels like a "need to have", not a "nice to have". These other tips, however, will really help you take your smart business idea and do more:
Use Multiple Funding Options
Don't rely on one source of funding, and always look through and apply to every grant possible. Grants, in particular, are a great way to fund your business without putting yourself in debt and are given to essential businesses. So, if you were thinking of starting an RCFE, try to apply to every grant you can both on a state-basis and on a federal basis.
Rely on Multiple Revenue Streams
You need multiple revenue streams. You need a website. You need to be able to serve customers both in-person and online and in multiple ways. This way, you can seamlessly cater to remote customers and will have a more solid foundation for whatever next challenge awaits on the horizon.
Make Your Business Marketable
Every business can be marketable, but you need to think about the aesthetics and value of the content you create. That RCFE can easily be marketable just by investing more into the design and aesthetics of your property and having a decent camera. There are so many ways to make your business more attractive online, and remember – it isn't just your customers you are looking to attract. Gen Z might not have any interest in an RCFE for themselves, but they do have grandparents. Think about how a great look can reach beyond strict analytics, and you are well on your way to building up a thriving business.