Rugby league is a popular sport enjoyed by many fans around the world. It is also a favourite among sports bettors who are always looking for ways to maximise their profits. However, with so many rugby league betting markets available, choosing one can take time and effort. This article tells you some tips and strategies on how to maximise your profits with rugby league betting markets.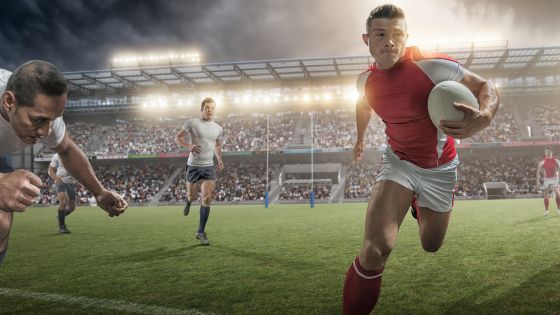 Understanding Rugby League Betting Markets
Before delving into how to maximise your profits, it is vital to understand the different rugby league betting markets available. Some of the most popular markets include:
Match Winner
This is the most basic rugby league betting market. Bettors choose which team they think will win the match.
Handicap
In this market, a handicap is applied to the favoured team, with the intention of levelling the playing field. For example, if the handicap is -6.5, the favourite team must win by seven points or more for a bet on them to win.
Total Points
This market involves betting on the total number of points scored in a match. Bettors can bet above or lower a specific point total set by the bookmaker.
First Try Scorer
The market bets on which player will score the first try of the match.
Maximising Profits with Rugby League Betting Markets
Here are some tips and strategies to maximise your profits.
Do Your Research
Research is something that you must do before placing any bet. This means researching the teams and players involved in the match, their recent form, any injuries or suspensions, and their head-to-head record. By doing your research, you will better understand the likely outcome of the match and can make more informed betting decisions.
Shop Around for the Best Odds
Different bookmakers offer different odds on rugby league matches, so it is essential to shop around for the best odds. This can help you maximise your profits by earning more money for the same bet by choosing a bookmaker with higher odds.
Take Advantage of Promotions and Bonuses
Many bookmakers offer promotions and bonuses to new and existing customers. These can include free bets, cashback offers, and enhanced odds. These bonuses will increase your profits without risking any additional money.
Consider Multiple Bets
Another way to increase your profits is to consider multiple bets. This involves placing multiple bets on different outcomes of the exact match or various matches. For example, you could place a bet on the match winner and a separate bet on the total points scored. This can increase your potential winnings, but it is essential to remember that it also increases your risk, as all bets must be successful for you to win.
Manage Your Bankroll
Managing your bankroll helps raise your profits with rugby league betting markets. This means setting a budget for your betting and sticking to it. You should also only bet with money that you can afford to lose. By managing your bankroll, you can avoid the temptation to chase losses or bet more than you can afford, which can lead to financial problems.
Maximising your profits with betting markets for the rugby league requires research, knowledge, and discipline. By understanding the different betting markets available, shopping around for the best odds, and taking advantage of promotions and bonuses, you can increase your chances of making a profit.