Instagram being the fastest-growing social media platform, has around 500 Million+ active users every day, with more than 25 million registered businesses that are aiming to connect with a relevant audience in their niche. It has successfully evolved from a mere photo-sharing app to a great marketing tool in just a few years, that businesses and marketers of all sizes are using to connect with their relevant audience.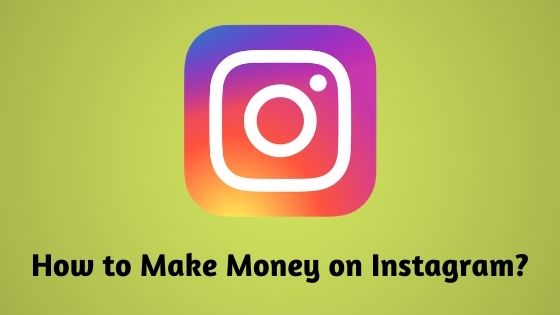 With about 71% of users below the age of 35, Instagram has now turned into a platform for inspiration, aspiration, and marketing. Individuals usually start out to engage with friends, increase their social circle, or simply to gain knowledge about the latest gossip and celebrity trends. But eventually, they are attracted towards the monetary aspect of the platform and aspire to earn big bucks through the platform. The ideal strategy to make Instagram a source of your income is to follow a carefully planned strategy. Here are some useful tips to help you monetize your Instagram page.
Engage with the Audience
The first step to start out with Instagram is growing your network in the relevant niche. If you are new or haven't been using the account much until recently, then it's important to determine a plan of action. You can start by actively engaging with your followers, understanding what they like, post engaging content and encourage replies, and use relevant hashtags to make sure you reach out to the right people. Once your network has been established, you can start promoting and selling your content, product, or service to the interested parties and start minting money.
Become an Influencer
Influencer marketing is in vogue these days, with most of the small businesses and start-ups reaching out to people who have significant Instagram connections in their niche. So, for example, you mostly post relating to food and have a good amount of people engaging with your posts. You'll find your inbox crowded with messages from local food joints, new restaurants, and even Dhabas to taste their cuisine and post about it on your Instagram page. This, of course, earns you free food, but with the right negotiation skills, you can earn lots of money simply by posting pictures on your Instagram feed and tagging relevant pages.
Affiliate Marketing Can Be Your Key
Unlike influences, affiliates focus on selling the product rather than just spreading awareness. It means that their audience is most likely the ones who would most-definitely purchase the product they are selling. If you believe your connections are interested in buying products in a specific niche, getting into affiliate marketing on Instagram can do wonders for you. The best strategy is to tie-up with a brand or even a small firm in your niche, post saleable content about their products and market it to your followers, encouraging them to buy it. You can either directly put a link to buy the product or share an exclusive discount coupon as a promo. The merchant will then track sales through your unique link, and you can earn a certain percentage of the total proceeds.
Network with People In The Creative Field
Every business whether small or big is trying to use Instagram as a key marketing and promotion tool – the result being that you'll find many marketers trying to sell their products. A quick way to earn money on Instagram is to connect with these 'creative souls', and brand their products on your page for a nominal fee. Another option here would be to get in touch with individuals who have just started out with their business, but can't do much for marketing. You can learn the Instagram marketing tactics quickly, use the available tools, and market their product for a certain commission. Here you not only grow your presence on one of the top social media platforms but also get a steady source of income.
Product Reviews
Writing product reviews is a great tactic to grow your presence in a preferred niche, and utilize this opportunity to make money. You can start out small by posting reviews of your favorite products in a particular category, e.g. food, pet supplies, clothing, technology, etc. Tag the concerned brand or seller in your posts and recommend it to your audience. This technique will help grow your network, albeit a bit slow, but the result is that you can collaborate with several brands and earn big money in the long run. You can also arrange for exclusive shoots with the brand and their product to write suitable reviews and recommend it on your page.
Sell Your Own Products
Yet another great way to make money on Instagram is by selling your products or services. This technique applies to those who are starting small businesses from their homes or little stores, for example, someone making beautifully embroidered handkerchiefs, or face masks, a small cake shop, or a budding photographer trying to get some good clients. By selling your products on your own, you not only save on marketing costs but also get to know more about the target audience's tastes and preferences. Of course, you will need a substantial network of connections here to gather good leads. For quickly increasing your visibility and exposure on Instagram, LeoBoost is a great tool to get started. Remember that the more visibility, the better your product reach and a higher chance of selling products at a profit.
Winding Up
Making money on Instagram is not that tough! You just need the right approach, in-depth knowledge about our product and audience, and a knack for using and monetizing on the different Instagram tools. It is also beneficial to keep tabs on the competition so that you know what you are doing is right and your payment is worthy of your effort. Another helpful tip is to promote your Instagram page through other channels, too for getting more visibility and better engagement. The above pointers will surely help you achieve great success in your ambition to earn money from Instagram. Think we missed out on something? We would love to hear your feedback.