Ready for yet another business trip? Then you need to find the right business hotel for your stay. Regardless of whether you check-in for a couple of days or a few weeks, you must look for a hotel that can cater to the needs of business travellers. So, how do you make sure you choose the right hotel? Read on.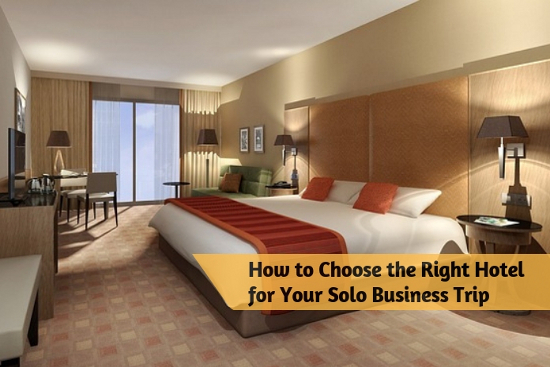 6 Important Factors to Choose the Right Business Hotel
1. Amenities and Facilities Offered
Look for a hotel that has everything within its premises so that you don't have to step out for anything. Check if the hotel has a restaurant, coffee shop, and bar. This way you can get a quick meal or invite someone for a drink at the hotel itself. In-house restaurants ensure that you don't have to worry about stepping out and searching for a restaurant when you are hungry.
The hotel should also have basic business facilities for business travellers. For instance, it should have meeting and conference rooms where the teams can meet. There should be a dedicated business centre that has computers, printers, Xerox machines, and scanners.
2. Location
It is very important to consider where the business hotel is located. You don't want to travel long distances to get to a meeting or meet a client. While it may be tempting to book a cheaper hotel, it won't make monetary sense if you have to spend more on commuting. In fact, choosing a hotel at the right location can help you save money.
You also need to make sure that the hotel is located in a safe place. It should be centrally located with easy access to restaurants, coffee shops, and meeting places. Avoid hotels that are present in isolated locations.
3. Reviews
Make sure the hotel has good reviews online. Look for reviews that are specifically written by business travellers. If you are a female traveller, focus on what other female guests had to say about the hotel. Look for a common connection if there are negative reviews. They can help you decide if you want to consider staying there or not.
Suppose a negative review talks about the hotel not having an Internet connection but every other aspect is positive. You can either choose to stay there if you don't need the Internet or it can be a deal-breaker if you absolutely need an Internet connection.
4. Internet Connectivity
Almost every businessman needs a Wi-Fi connection to get some work done at the hotel. Choose a hotel which doesn't have a cap on daily usage. If the hotel offers free and unlimited Wi-Fi, go ahead with the booking.
Unlimited Wi-Fi allows you to work without interruptions and you can use it for entertainment when you are free.
5. Options for Leisure Activities
Business trips are busy during the day but it can get slow in the evening. Nobody wants to get bored sitting in the hotel. It would be good if the hotel that has some leisure options.
If there is a pool, you can take a dip in it at the end of a busy day. A gym will help you recharge, and a recreation room can keep you entertained. Make sure you check for leisure options before you book a room.
6. Service and Security Provided
A great service will make the stay pleasant. See if the check-in and check-out process is simple and fast. Check if the hotel has offer quick room services like laundry service.
Security is one of the main aspects to consider. Make sure that you have room access through a secure and well-lit lobby. There must be cameras to check who is entering and exiting the building. The hotel should offer an active room key to make sure that only the guests have access to the room.
If you are a female traveller, check if it is a female-friendly hotel or not. A lot of hotels are now offering complimentary items like deodorant, straightener and high-quality toiletries to cater to a woman's needs.
If you are going for a solo business trip, book a hotel that has all the amenities. Travel smart and book the right hotel to have a safe and hassle-free trip.