Studying in the UAE is an excellent way to learn about the world, different cultures, and acquire life experiences to benefit your career and future education. Universities in the country provide a one-of-a-kind experience. The government is determined to improve the education infrastructure to be the world's leading provider of higher education in the future.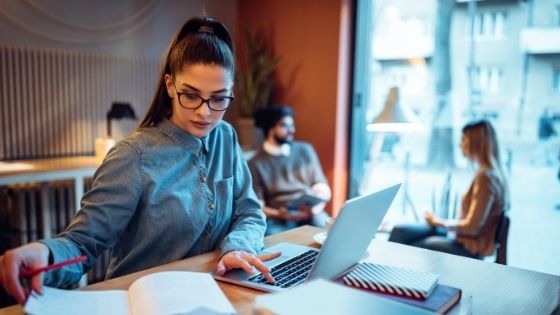 You can enroll in a private or public university to study various bachelor programs either part-time or full-time. A full-time course will take you 3 or 4 years. Most Master's programs in the country have a similar structure to those in other countries. A Bachelor's degree is mandatory to enroll in a Master's class.
Applying to a University in the UAE
There are various universities in the UAE; however, each has a unique application procedure. The first thing to do is research about courses offered in various universities and then choose a program to study. It's necessary to choose courses depending on your interests and talents. It's also necessary to consider the cost of living and tuition fees offered at the university of your choice in the UAE.
The next step is to check deadlines and entry requirements; these vary between institutions. Check things like language and academic requirements before sending your application. Browse through their website and contact them if you encounter any issues.
The last step is submitting your application; do this after filling your application and are sure that all the details are correct. You need to submit various documents depending on the university. You need to apply for a student visa if you are a foreigner who gets accepted. This visa is valid for a year and needs annual renewal.
Looking for a place to live near University? Our all-inclusive Melbourne Uni housing provides a lively and supportive on-campus environment, find out more.
Things to Consider before Studying in Dubai
Dubai is a popular student destination with state-of-the-art higher learning institutions, resources, and professors. Here are things to know before studying in Dubai.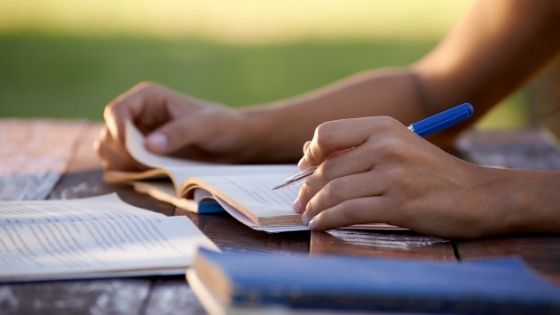 English is Commonly Used
If you're worried about the language barrier when studying at a university in Dubai, you need to know that English is widely used alongside Arabic which is the official language. If you wish you can learn conversational Arabic; this will make your life more fun and interesting. English is widely spoken everywhere in the country even in government offices. Shops and street signs, maps and schedules, public transportation, and billboards in the city are in English. You don't have to worry about getting lost or confused.
Security
Did you know that the UAE was voted the 3rd safest country worldwide with a safety index score of 84.55 and a crime index score of 15.45 ahead of Switzerland and Japan? Dubai was voted the best place to live in the Middle East and Africa. It's easy to excel at a university in Dubai because you don't have to worry about petty crimes like pickpocketing, tourism scams, and bag slashing.
Although the city is safe, you need to follow their laws to maintain your safety. Security is usually beefed up during events and festivals. You can travel at any time of the day safely throughout the city. Women are respected in this society; crimes against women are punished harshly.
Accommodation
This is one of the most important things to consider when studying at a university in Dubai. It is not challenging to find a place to stay as a foreign student. You will find all types of accommodation throughout the city. Your housing depends on your preference; you can also choose to stay at hostels provided by universities. On-campus accommodations are closer to universities and cheaper. They might also be limited, and you might miss a place; however, there are affordable rental places.
Diverse Cultures
Dubai has a diverse and multicultural society; tolerance is one of the most crucial principles. The country hosts people from all over the world. Everyone is free to practice their religion and beliefs. There are designated places of worship such as churches, mosques, and temples. You will experience various global festivities like Christmas, Diwali, the Chinese New Year, and St. Patrick's Day. You can join and experience the fun.
Health Insurance
If you are a foreign student, you require health insurance; this is a crucial requirement when applying for a student visa. Your application to study in Dubai will be canceled if you don't have health insurance. This helps you to avoid the high medical cost in Dubai. Some universities can sponsor your healthcare; in such a case, your student visa package fees include your medical insurance bills. Some universities also allow your family to support your healthcare. It's necessary to research and call the university to understand how things work before enrolling.
Dubai is one of the safest and best cities to study; there are world-class universities that offer high-quality education with international standards. There are plenty of accommodation places, and the locals are hospitals, and most speak English. You don't have to worry about anything while studying in Dubai.