An anonymous LLC refers to a limited liability company whose owners cannot be publicly identified by the state. Several companies offer this service to clients who want to start companies but would rather do so anonymously in a state in which this is legal. The firms, mostly law firms, act as the organizer as well as registered agents for the upcoming LLC in a number of states. It utilizes its status of being a law firm to foster attorney-client confidentiality and privilege to fiile an anonymous LLC.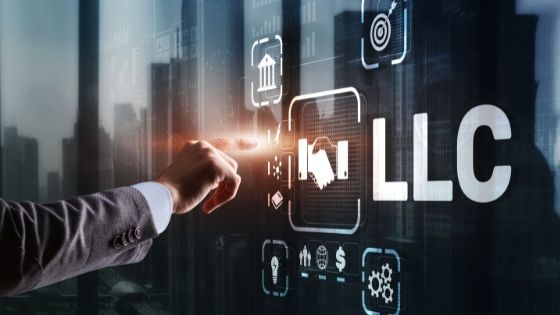 The Benefits of an Anonymous LLC
Anonymous LLC is beneficial to the owners in diverse ways. They provide the regular benefits provided by LLCs but with the extra benefits of not disclosing the owners' information publicly on the internet. Below are some of the keys that people can enjoy by filing for an anonymous LLC.
There is Limited Liability Protection
An anonymous LLC filed through an attorney protects owners and members from personal liability that comes along from the activities of the business.
Attorney-Client Privilege
An anonymous LLC is crucial for people who want attorney-client privileges to limit the disclosure in any legal setting. By no means will any information about the members be disclosed to the public since the law firm takes charge of the business.
Attorney-Client Confidentiality
In most, if not all, circumstances, any form of communication between the attorneys and the clients remains confidential and immune to discovery by any other party.
Prevention of Harassment
All public members can't look up or find the ownership details of the clients. This prevents these owners from being harassed by people due to issues arising from their business. Therefore, they remain anonymous, and the issues are solved without being approached directly.
Confidentiality
Confidentiality is essential in almost all types of businesses. People do not want vital information concerning their businesses leaked to the general public or competitors. An anonymous LLC makes it possible for a business to be conducted under extreme confidentiality among all the entitled participants.
Couture Operating Agreement
Filing for an anonymous LLC opens doors to a couture operating agreement, high quality and customized operating agreement that enhances asset protection, reduces exposure, and carefully addresses vital issues. This can only be attained from a licensed attorney, and by being customizable, any business under the anonymous LLC can be covered.
Other Advantages
There are other advantages that people benefit from when they sign up their businesses as anonymous LLCs. They get to enjoy tax advantages, the flexibility of business operation, and survivability in the competitive field of business, among many others.
Therefore, filing an anonymous LLC through a reputable attorney is highly beneficial. Not only do clients get to enjoy high-class confidentiality and privileges, but they also get to enjoy extra services such as the customizable couture operating agreement. In addition, this gives their businesses a stepping stone to compete in the market actively against other competitors while keeping the owners anonymous.