Are you looking for a place to spend your holidays in Dubai? If so, you might be wondering what your options are when it comes to holiday homes in Dubai.
In this article, we'll introduce you to the concept of holiday homes in Dubai and give you a few tips on what to keep in mind when choosing one. By the end of this article, you'll have all the information you need to make an informed decision about where to stay during your next trip to Dubai.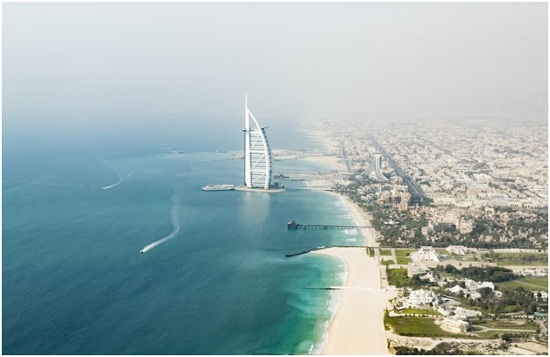 What Types of Holiday Homes Are Available in Dubai
When it comes to holiday homes in Dubai, you have a few different options to choose from. There are villas, apartments and townhouses all over the city, each with their own unique set of benefits and drawbacks.
Villas are generally spacious, luxurious and come with their own private pool. However, they can be quite expensive and tend to be located in more remote areas of Dubai.
Apartments are more affordable and centrally located, but they're usually smaller in size and don't have private pools. Townhouses are a happy medium between apartments and villas: they're larger than apartments, but still more affordable than villas, and many come with their own private pool.
Key Factors to Consider When Renting a Holiday Home in Dubai
When it comes to renting a holiday home in Dubai, there are a few key factors you need to take into account:
Firstly, you need to decide what area of Dubai you want to stay in. This is because different areas offer different levels of luxury and facilities. For example, if you're looking for a beachfront property then you'll want to stay in Jumeirah Beach Residence or Dubai Marina, whereas if you're looking for a more luxurious experience, then you may want to consider staying in The Palm Jumeirah or Downtown Dubai.
Secondly, you have to choose about the kind of property you want. It could either be a villa, an apartment or a hotel. Each has its own advantages and disadvantages, so it's important that you think about what's important to you. For example, villas typically offer more privacy than apartments, but they can be more expensive; meanwhile, apartments are typically more affordable but they may not have as many facilities as a hotel.
Finally, you need to decide how long you want to stay for. This is important because it will determine the size and type of property that's best suited for you. If you're only staying for a week then a studio apartment might be suitable, but if you're staying for a month then you'll likely need a villa.
Finding Absolutely Perfect Holiday Home
So, how do you go about finding the perfect holiday home for you and your loved ones?
Define your needs and wants. What kind of holiday home are you looking for? Do you need a lot of space, or are you happy with something a little more compact? What amenities are important to you?
Set a budget. Keep in mind that you'll also need to budget for other costs, such as food, transportation and entertainment.
Do your research. There are plenty of holiday home rentals out there, so it's important to do your research before making a decision. Compare prices, read reviews and ask questions before booking.
Go on a trip down memory lane. When was the last time you went on vacation? What kind of memories do you have from that trip? Try to find a holiday home that will evoke those same memories for your loved ones.
Be Flexible. last but not least, be flexible when searching for your holiday home. Remember that it's important to find something that's perfect for YOU, not somebody else.
Benefits of Renting a Holiday Home Instead of Staying in a Hotel
When it comes to holiday homes in Dubai, the main benefit of renting one instead of staying in a hotel is the sheer scope of choice available. Whether you're looking for a large villa with a swimming pool, or a smaller, cozier apartment to rent for the week, you can find something that suits your budget and your needs.
Not only will you have more flexibility when it comes to mealtimes and other activities – not to mention more space – but holiday homes often come with all the mod-cons such as a fully equipped kitchen and a washing machine. You'll be able to enjoy all your home comforts while still enjoying the beauty and excitement of Dubai.
Plus, holiday homes tend to be much more affordable than hotels, so if you're on a budget it's definitely worth considering as an option when planning your trip. That makes them great for families or groups who want to stay together without breaking the bank.
What Will Your Stay Look Like at a Holiday Home?
So, what will your stay actually look like in a holiday home? Well, the biggest advantage of staying in a holiday home is the freedom it offers. Unlike hotels, you'll feel as though you're living in your own private home and will have access to all the amenities that come with it.
You'll have more control over who you invite into your 'home' on vacation, as well as having more privacy throughout your stay. You can also take advantage of home-style comforts such as having a fully equipped kitchen where you can whip up tasty meals for friends and family.
You'll also be able to enjoy relaxing in the comfort of your own living room and resort-style pools with seating areas where you can chill out or entertain guests. All this plus luxurious bedding and completely furnished bedrooms to ensure that you get a great night of sleep – now that sounds like an unbeatable holiday experience!
Conclusion
All in all, a holiday home in Dubai is a great way to guarantee a holiday that ticks all the boxes. You get all the luxury and comfort of a hotel, with all the privacy and freedom of your own home. Not to mention, the amazing weather and stunning views make Dubai the perfect place to spend your holiday. If you're looking for the perfect getaway, a holiday home in Dubai is the way to go.