Now that 2023 has started, it is an opportunity to look to the year ahead and think of ways in which you can improve your day-to-day life. Around this time of year, millions of people start to make new years resolutions that seek to allow them to reach personal goals in life or feel better about themselves. If you have not already made some meaningful new years resolutions, there is still time to take action. Think about what went well in the previous year and what you would like to change in your life.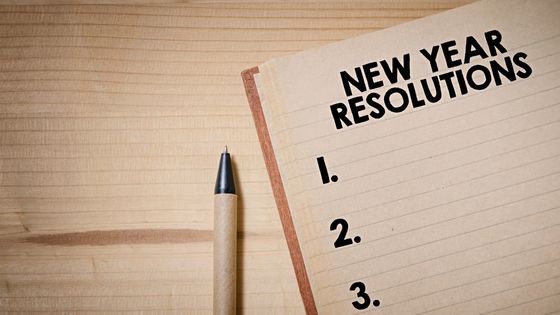 You may have long-term goals that require planning or regular action to achieve. In this article, three distinct and worthwhile new years resolutions are explored in detail. They can be relevant for you or may give you the inspiration to make your own resolutions.
Get Fit
If the Christmas period involved overeating and overindulgence in general, it may be the time to consider making 2023 the year that personal health and fitness are a priority. By joining a gym, you are making a strong commitment to both your physical and mental health as regular exercise is a fantastic way to both look and feel better. When considering joining a gym, it is important to know what your fitness goals are. Visit a professional gym that has the latest fitness equipment, such as Fitness Cartel Tweed Heads, and discuss with the staff what you wish to achieve. A well-run gym will likely be able to make a customized fitness plan for you that allows you to lose weight, build muscle, or improve your endurance levels depending on your goals.
Eat More Healthily
For many people, it is far too easy to get into the habit of eating ready meals in the evening after a hard day at work. However, microwaved meals and convenience food often contain higher levels of salt and sugar and recent evidence suggests that regular consumption of such meals is bad for your health. It can be far more beneficial to cook fresh food, using healthy ingredients that are naturally low in salt. By cooking from fresh, you will benefit from improved nutritional content that will allow you to look and feel better. Cooking can also be an enjoyable activity and pleasure can be gained from cooking a superb meal for friends or family that delights their tastebuds. See here for inspiration on making some healthy and tasty meals from fresh.
Connect with Friends
In the busy modern world of 2023, it can sometimes be difficult to stay in regular contact with friends and loved ones. However, numerous benefits can be gained by socializing with those who are close to you and enjoying time together. Connecting with friends allows you to share any problems or worries that you may be experiencing and get a fresh perspective from an understanding ear. In addition, staying social can help to improve a person's outlook on life and general mental health. Take the time to plan a "coffee and catchup" meeting with a friend or group of friends and you can share stories and experiences that add fun and laughter to your day.