Are you interested in visiting beautiful Providence, Rhode Island?
Providence was one of the original colonies, being founded in 1636 during the time of the Massachusetts Bay Colony. It has a rich cultural history and has welcomed many important figures and festivals.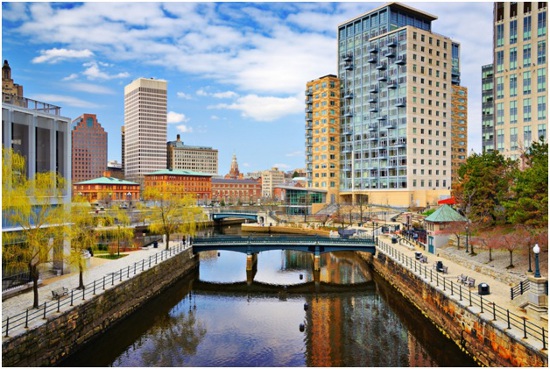 The modern-day Providence has a lot to offer to its visitors. From its beautiful architecture to its rich history to its various museums, Providence is a city with no shortage of things to do.
Are you planning a trip to Providence? Read on to learn more about the best things to do in Providence, Rhode Island.
1. Explore WaterFire Providence
WaterFire is an internationally renowned art installation that transforms the city's rivers into captivating works. On select evenings, the city's waterways are lined with over 80 bonfires that flicker and dance atop the water's surface.
The mesmerizing display is accompanied by enchanting music, creating a magical atmosphere. As you stroll along the riverbanks, you can witness the interplay of fire and water, admire the glowing sculptures, and immerse yourself in the sensory experience.
2. Visit the RISD Museum
The Rhode Island School of Design Museum, commonly known as the RISD Museum, is a treasure trove of artistic masterpieces. The museum offers a rich and diverse collection with over 100,000 artworks spanning ancient to contemporary times.
Wander through the galleries and discover works by renowned artists such as Monet, Van Gogh, and Warhol. The museum also has collections of decorative arts, Asian art, and ancient Egyptian artifacts.
If the museum sounds boring, you can always choose a more adventurous escape with one of the many escape rooms in Providence. This offers an excellent opportunity to break out of the traditional museum experience and have fun with friends or family. Find more information here so you won't miss out on this exciting experience.
3. Take a Walk on Benefit Street
Benefits Street is a historic gem that showcases the architectural beauty of Providence. Lined with well-preserved Colonial and Victorian homes, this charming street takes you back in time.
As you stroll along the cobblestone sidewalks, you'll be surrounded by graceful facades and meticulously crafted details. Many houses are now part of the Brown University campus, adding to the street's scholarly atmosphere.
4. Wander Around Federal Hill
Federal Hill is a vibrant and lively neighborhood celebrating Italian culture and cuisine. As you explore the streets, you'll be greeted by the aromas of freshly brewed espresso and simmering tomato sauce.
The area is brimming with Italian restaurants, cafes, specialty shops, and bakeries. You can indulge in authentic Italian cuisine, from homemade pasta dishes to wood-fired pizzas.
In addition to its culinary delights, Federal Hill has numerous cultural events and festivals celebrating Italian heritage.
5. Discover the Roger Williams Park
Spread across 435 acres, Roger Williams Park is a verdant oasis in the heart of Providence. The park offers a serene retreat from the city, with beautifully landscaped grounds, tranquil ponds, and lush gardens.
You can explore the paths that wind through the park, surrounded by trees and blooming flowers. You can also visit the Roger Williams Park Zoo, which houses various animals worldwide.
Explore These Top Things To Do in Providence
Providence Rhode Island, is the perfect place for a fun and memorable getaway, from artistically lit buildings to unique cabaret shows. With plenty of things to do in Providence, visitors of all ages will have the time of their lives in this unique New England city.
So what are you waiting for? Visit Providence and create your own unforgettable memories today!
Did you find the information in this article helpful? If so, check out our blog for more valuable resources.