Birth certificates are issued by the Government of the country to officially recognize that a child is born in that country. They contain very basic information such as the name of a child, the name of his/her parents, date, and place of birth. If we talk about Chinese birth certificates, they are issued by the Chinese Government in the Mandarin Chinese language. At the time of dealing with foreign institutes such as educational institutions, foreign banks, or any other Government agency, the translation of Chinese birth certificates is mandatory. If you are looking for Chinese translation services, you must make sure that the translation agencies are not only recognized but are well-aware of the Chinese vocabulary or grammar. The reason is Chinese is much different from other languages in terms of sentence structure, basic grammar, vocabulary, tenses, etc. When it comes to translating a Chinese document, for example, a Chinese birth certificate, it is important to approach professional translation agencies.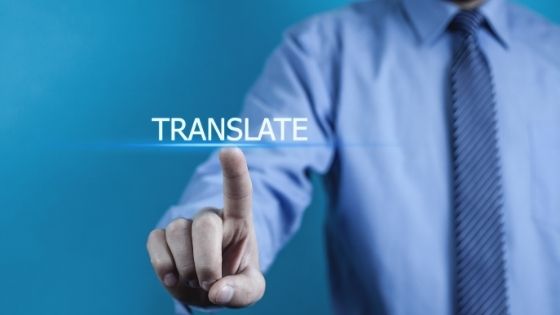 Here is an ultimate guide to the translation of a Chinese birth certificate. In this guide, we will highlight the importance of Chinese translation services. You will also get to know whether you can learn the Chinese language in a few months or not. At the end of this guide, we will also uncover the best and reputable translation agency in the UK that can provide you with the professional translation of Chinese birth certificates. So, do not go anywhere and read this guide till the end as there is much more to discover about Chinese birth certificate translation!
What is the importance of Chinese translation services?
Chinese are not living in China alone. They also live in other parts of the world either for study, business or permanent settlement. With the rise in globalization, people now prefer the Chinese language for communication in business matters. The companies in other parts of the world are doing business or partnerships with Chinese companies. This increases the demand for Chinese translation services. Because such companies need to translate business documents from Chinese into other languages, as they want to expand their business in China and want a good client service from China, so it becomes essential for such companies to invest in Chinese translation services.
At this time, they contact different translation centers that may provide them with the Chinese translations. The reason is the translation of documents in the Chinese language is not a simple task. If we compare this language with English, there are many differences, including sentence structure, grammar, upper or lowercase, tenses, and order of words used in sentences. That is why Chinese translation services become important. This significance extends to a variety of documents, including legal and personal records. For instance, when dealing with immigration or international legal matters, accurate and official communication is essential. A specific case in point is the translation of vital documents like birth certificates. A specialized birth certificate translation service offers expertise in accurately translating these critical documents while preserving their legal validity and authenticity.
Is it easy to learn Chinese in a few months? If yes, how?
So, you want to learn Chinese. Now, you must be thinking how much time it will take to become fluent in Chinese. Do keep in mind that you cannot become fluent in Chinese in just two or three months. Within a few months, you can definitely get to the basics.
So, the good news is you can make huge progress in learning Chinese in a few months if you have the right attitude and are given the right training. If you also start a conversation in Chinese along with learning it, you can learn as much Chinese as you can in just a couple of months. It depends on certain factors. First of all, learning the Chinese language may depend on the time that you are spending to learn the language. You should spend more time not only learning new things about the language but also practicing them as well. To get the best out of your time, make a study plan.
Your free time should also be devoted to the Chinese language. It means when you are eating, drinking, taking shower, playing, or doing any other activity, you should try to speak Chinese. Try to use active and passive learning techniques. Active learning techniques may involve your actual study plan. For passive learning, you may watch a movie with Chinese subtitles, or you may read a Chinese newspaper or book, or you may go for reading a Chinese article on a website. It is always better to incorporate reading abilities into your learning mission. Whatever method you are choosing, never stop practicing.
Note: Remember, the learning of few months may help you to learn the basics of the Chinese language but do keep in mind that if you want to reach the level of proficiency in Chinese, it takes years of learning!
Chinese Birth Certificate translation services in the UK
Want to present your Chinese birth certificate in the United Kingdom? You need to translate your Chinese birth certificate into English. For accurate and hassle-free translation services for your Chinese birth certificate, Kings of Translation is here to translate your document. With extensive experience in the industry sector, we can provide accurate translations without changing the original context of the birth certificates. Our pool of fully-qualified translators may provide you accurate and professional Chinese translation services due to their several years of experience in the industry. We will provide translations in a short period of time and at a competitive price as well.
So, without waiting anymore, contact us. Our experts will give you a free consultation so they can properly understand your needs.
Email address: [email protected].
Contact Number: 075 1798 6633