What are the words you hear every realtor say? Location, location, and location. It is one of the most important rules to adhere to when buying a new home, and realtors swear by it like no one else.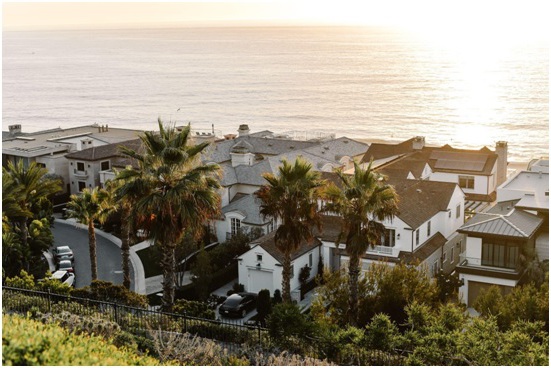 Why Compromising On An Ideal Location Is Wrong?
You see, a house is a tangible asset that you will own. It will be most beneficial if it is located in an area deemed ideal by real estate standards. So you don't want to compromise on the location to save a small amount when you could make millions in return (whenever you decide to resell it).
Why Do People Overlook Location While Looking For A Home?
The truth is, when house hunting, many are primarily concerned with the aesthetic aspect of the house and whether or not it is in good condition, which should undoubtedly be considered. However, in doing so, many overlook the location of the house—a significant mistake for which they will bear the repercussions in the future.
Well, it's a fact that spending money on renovations feels exorbitant when you've already paid a lot, but then paying attention to the location is equally important.
5 Reasons Why Location Is Important When Choosing A Home
So, to prevent you from overlooking the value of location when house hunting, we've addressed the 5 reasons why choosing a good location is important when buying a property.
So, let's begin.
1. Ensures a safe and secure environment
First and foremost, what is it that you look for when buying a house? Is it in decent shape? Is there a good view? Is it in a secure environment?
Before purchasing a home, you should confirm that the location and surroundings are safe for you and your family. Even if the house is in fantastic condition and is the house of your dreams, you do not want to live in a high-crime zone.
Expectedly, houses in high-crime areas are significantly less expensive than houses in low-crime areas. You may be wondering why. Well, several criteria determine a property's price, including its condition, aesthetic appeal, and location. But it's not enough.
Crime rates are the primary reason influencing property prices, as people who spend a premium price on a home expect to be safe.
However, if you are considering purchasing a home in a high-crime area, think again. Is it truly worth your life to save a small amount? No is always the answer. You need a place that provides residents with safety and security.
Finding out the crime rates in any community is simple. Just ask the local police department for a list of all the offenses and suspenders.
Chatting with neighbors or local business owners is another way to determine whether or not the neighborhood in which you want to buy a house is safe.
2. Gives access to a good Educational System
While looking for a home in any location, many people keep an excellent education system in mind, as it is critical for various reasons.
The first is that it will raise the worth of the home if they decide to sell it or rent it in the future. The second point is that if they have children or plan to have them, having a reputable school close is a priority.
According to a study published in the Journal of Agricultural and Applied Economics, properties with a nearby sound school system are more expensive than houses with a nearby average or poor school system.
However, education is a right everyone has, and with proper planning and strategy, you can provide your child with a high-quality education in a good location.
So, when you buy a house, having good private and public schools nearby would sure ask you to invest more, but it will never let you compromise on good education.
3. Offers Easy Commute
Another reason why location matters during house hunting is the easy commute it offers to several places. Some projects like the Chapal courtyard 2 fulfill the residents' everyday needs by giving access to a lot of amenities that offer convenience and comfort to them, and so people prefer living in such areas.
Moreover, commute plays an important role as now many young folks are pushing themselves to work in the evenings and at night while taking classes in the morning. This has made the ease of commute an important factor in finalizing the deal of the house as nobody wants to walk 20 minutes to a bus stop or drive an hour to a job or university.
4. Allows you to live in a Good Neighborhood
Everyone wishes to live in a neighborhood with calm and joyful vibes and a knit community that celebrates festivals and holidays, hosts carnivals and looks out for one another. And this is all that a good location offers. When you pay a lot of attention to the area, you are sure that people around who are just like you and you will be raising your kids in the right locality.
5. Uplifts the Value of the property
The last and most crucial reason why location matters when buying a home is that it affects the house's resale value.
See, buying a home in a pleasant neighborhood with a sound school system, low or no crime rates, and nearby bus stops is particularly advantageous as the value of the land where the house stands increases over time.
When it comes to selling the house in the future, selling it for a significantly higher price than paid is only possible if you look past the physical aspect of the house and focus on the land and location.
Parting Words
So time to start your house hunt but make sure to keep the location aspect in mind. Check the neighborhood, schools, bus stops, and crime statistics where you want to buy a home so that you and your family can lead a peaceful life and enjoy every moment spent there.