Outdoor teak furniture represents some of the best outdoor furniture on the market. It is resilient, beautiful, and made to last. In terms of outdoor teak furniture, you will find an enormous selection at Bali Republic. In fact, few other retailers boast such a wide selection of beauty and value.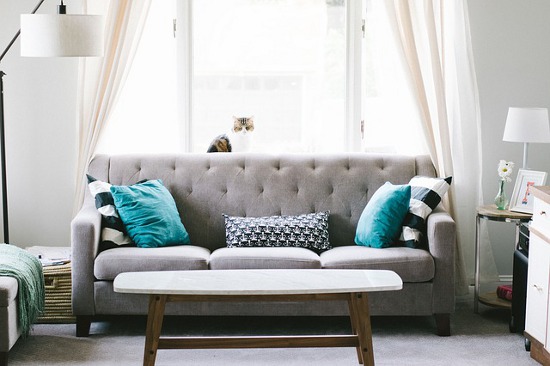 1. Sanur Single Seat Outdoor Sofa
Suited for either residential or commercial settings, the Sanur Single Seat Outdoor Sofa makes a great addition to your outdoor seating area. The contemporary design delivers a sophisticated look while delivering outstanding comfort. To match your style needs, you can choose from seven different stylish colors. Additionally, this particular design is stylishly versatile, capable of more formal occasions, such as reunions, or casual events such as brunches.
In terms of durability, the cushions are designed to withstand all Australian environments–which can be harsh. For instance, they are covered with Sunbrella, which is water resistant, salt resistant, and chlorine resistant. However, the durability of these cushions does not stop there. They are also resistant to UV rays, and they do not gather mold or mildew.
In addition to this outstanding durability, Sunbrella is also an extremely breathable fabric, which aids in the prevention of shrinking, stretching, and condensation. If you have ever sat in a seat with poor breathing capabilities, you know that your legs begin to sweat. These seats help prevent that.
Additional highlights
Cushions comprised of Urecel Quickdry Foam
All-weather wicker
Eco-friendly
2. Ubud Single Seat Teak Outdoor Sofa
Whether you are looking for an accent sofa or designing an intimate area on your deck, the Ubud Single Seat provides you all the required comfort and style. Made from quality plantation teak, you can be sure this outdoor sofa will last. Additionally, the powder-coated aluminum is designed to withstand anything the sometimes-harsh Australian weather can muster.
The all-weather cushions are designed to showcase elegance as well provide the ultimate comfort and support. Additionally, you can choose between two fabric options, Sunproof or Sunbrella, and the cushions can be customized from a variety of color options. At 18 kg, you know this is a solidly built piece of outdoor furniture that will provide respite for individuals of all ages.
Additional highlights
304 stainless steel
Assembly not required
Grade A plantation teak
3. Sanur 2 Seat Outdoor Sofa
A perfect complement to a set comprised of two single-seat sofas and a coffee table, this sofa is made of eco-friendly materials. Additionally, the all-weather wicker comes in the gorgeous kubu grey. If you did not know, kubu grey is so beautiful and unique, it is patented. You cannot get this shade anywhere else.
To highlight the beauty of the premium teak finish, you can customize the cushion color. Additionally, the choice between fabrics allows you to customize your sofa to meet your preferred style. With the 14-day money-back guarantee, you can also rest assured that your investment is secure.
Additional highlights
Extremely comfortable
60-month warranty for domestic use
Cushions comprised of Urecel Quickdry Foam
4. Sanur 3 Seat Outdoor Sofa
In addition to arriving fully assembled, you will truly appreciate the thick, comfortable cushions that offer quite a bit of support. The casual wicker design ensures you can easily include this piece into any number of outdoor collections, and the stylish design easily goes with a variety of coffee tables and side tables.
In terms of size, this sofa is perfect for three adults. That said, it is also perfect for two people wanting to enjoy one another's company reading, talking, or sharing a drink. However, one of the best ways to enjoy the Sanur 3 seat sofa is for a single person to simply relax and enjoy the outdoors.
Additional highlights
Constructed from premium all-weather wicker
Two fabric options
Includes grade A plantation teak
5. Ubud 3 Seat Outdoor Sofa
This unique style with an open-lattice framework is perfectly designed to allow breezes to reach you and keep you cool as you are enjoying the outdoors.
The sophisticated-yet-casual style fits perfectly beside a pool or flower garden without seeming overly formal. That said, teak wood and stylish cushions that can be customized in up to seven colors create an air of elegance uncommon in outdoor furniture.
Additional highlights
Powder-coated aluminum
All-weather cushions
Delivery available throughout Australia