The influx of outsourcing is not surprising in the modern era, as most businesses out there don't have the stomach for keeping everything in-house. The market is full of small and medium-sized businesses, and all such businesses lack resources, skills, and experience to get everything done in-house.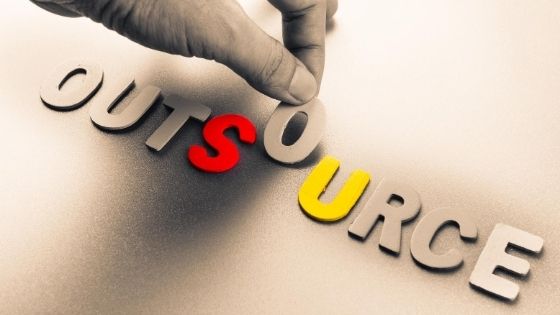 The basic motive of any type of outsourcing is to keep all the high-impact areas of the business like innovation, branding, and marketing in-house while getting well-defined areas covered by third party experts. Companies in the modern era are making a paradigm shift to outsourcing, and the same goes for product development.
With more players in the industry and with the entry in any industry becoming a pie, the competition in most of the industries is becoming neck-wrenching, and because of this advancement of competition, the product development lifecycle is becoming very short. At the same time, change in market demand and technology demands the upgrading of skill, which can't be maintained by keeping everything in-house. All these factors explain the reason for the influx of product development outsourcing. But why should your company go for it?
Here are some of the reasons why your company should opt for product development outsourcing.
Outsider Intel
You will be surprised to know that even some of the large companies in your industry can become limited to a particular way of thinking, especially when it comes to product development. Working with the same people, with the same mindset, can sometimes limit the wings of innovation from flying, and this is one of the main reasons why choosing to outsource product development can be a good idea for your firm.
If you outsource product development, you will be able to explore a much broader world of intelligence, and outside perspective will help you streamline your product development process. The resulting product from outsourcing will be able to resonate with your market in a much better way. All that you will need to do is to choose a good product development firm.
Flexibility
The one thing that you can be sure about your business in the future is that the market demand will keep on changing. This is why sometimes, you will have to deploy more people in product development. The same demand can decrease due to change in the market, and you might need to take away people from the product development department and assign them other tasks. This type of flexibility can become quite complex if you keep product development completely in-house.
But when you choose a third-party product development firm, you can easily ramp up or ramp down the team's size working on product development without any hassle and at any stage of the product development cycle.
Market ownership potential
Most of the product development companies out there have immense expertise in the market in which you are dealing in, and therefore, they can easily analyze both the opportunities and needs of the market to corner a particular market segment. If you think that you will achieve the same level of market segmentation through your in-house team, then you are completely wrong.
The in-house team that will be working on the product development process will always be narrowly focused on a particular type of market niche, and therefore, they will never be able to analyze the market for better opportunities and needs.
Cost and speed
The two main things that small and medium-sized companies lack in product development are money and time. On one side, SMEs are always on a budget crunch, and on the other side, they always have more on their plate, and that's why they can't boost the speed of their product development process.
A good product development firm gains immense knowledge about product development through years of experience, and this is why they have complete knowledge of how to get things done in the right way by using tried and tested methods. This type of experience allows you to leverage high-speed product development processes.
Along with this, you can save money since you don't have to fulfill the expensive requirements of product development. So, we can say that outsourcing product development saves both time and money for your firm.
As you can see, there are many advantages to outsourcing product development, regardless of your business size and type. But the one thing that you will have to be concerned about is choosing the right product development firm.
From helping you save time and money to allow you to explore better market opportunities, a good product development company can help your firm in various ways. So, drop the idea of keeping product development in-house and choose the best product development firm.