Plumbing is an industry that will never run out of business, as every home will need a plumber at some point. However, in an ocean of plumbing businesses, it takes a lot of hard work to beat competitors. Luckily, technology can make the hard work feel a breeze because it can free up your time, which can be directed towards important tasks. In this article, we'll tell you how to elevate your plumbing business with technology.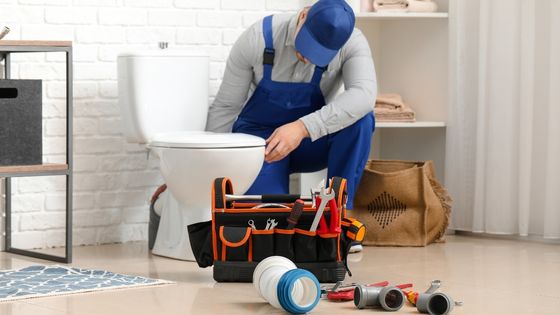 Invest in High-End Plumbing Software
Managing incoming plumbing jobs can be difficult without technology, with is why we recommend investing in quality job management software for your plumbing business. By using this software, you can complete the following tasks with ease:
Dispatching plumbers into the field, with real-time tracking.
Scheduling tools allow plumbers to arrange their work and avoid double bookings.
Each job can be tracked by management.
Payments and invoices can be handled.
Customer records including service history.
All inventory can be tracked and purchased.
Alongside the plumbing software, make sure your team are using mobile apps, which will allow them to take the power of the software with them into the field.
Use a CRM
Happy customers are the bedrock of a successful business but it can feel like a real mission to fulfil all of their needs, especially with how many contact options there are these days. To make life easier, you can use a customer relationship management (CRM) platform, which lets you bring all of your customers' needs into one place. By improving communication with existing customers, you're more likely to see repeat business.
Target Online Marketing and Social Platforms
Even though plumbing is a physical trade, customers still exist online. Therefore, efforts made with online marketing will help you to reach more customers, which will elevate the business. Typically, you'll need to have a quality website, email campaign, a social media presence.
While on the topic of social media, these powerful platforms can be used to interact with customers, who may leave complaints and feedback there. If you can show you care publicly, and that you're willing to make changes to better your business, you're more likely to grow your customer pool.
Offer Digital Payment Methods
Liquidity is important for your business, which means closing payments as soon as possible. However, if you only accept cash for work, you may struggle because the majority of people don't carry physical cash. Therefore, you should start to accept cards in the field and look into other options. For example, PayPal and Klarna can both allow customers flexibility, as they can split the cost into three or more payments.
Hold Video Conference Meetings
Video conferencing tools have exploded over recent years, and they make it much easier to hold consultations with clients. Attending meetings remotely will save you time and money, as you won't need to travel to each destination for the sake of visual observations.
By introducing technology to your plumbing business, your operations and overall service will become much more effective.