DUI or Driving Under Influence causes so many issues for pedestrians and drivers in Las Vegas and around the world. DUI penalties and laws in Nevada are among the strictest in the US.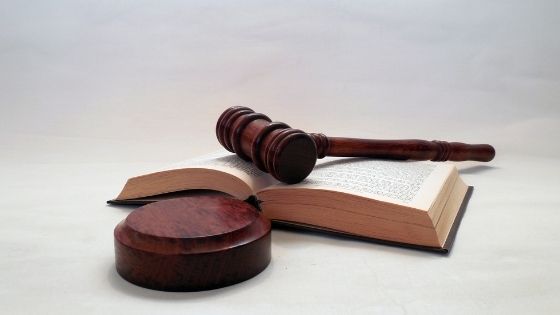 However, sometimes, DUI is not the driver's intention, and they receive less harsh punishments for a first-time offense. A Las Vegas DUI lawyer can explain these penalties and help you to receive the minimum punishment. If you have been charged with DUI for the first time, here are four essential things you must know.
1. What Happens After Conviction?
Once you are arrested for DUI in Las Vegas, the police will release you after booking and charging you. Then you have a few days to take action and hire a lawyer, visit jonathanlapid.com. First-time DUI is treated as a misdemeanor, but you may receive much stricter punishment if someone got injured or killed in the incident.
After your date of arrest, your driving license will be suspended automatically for 90 days. However, you have seven days to appeal to the Department of Motor Vehicles and request to stop the suspension. If you have a clear record with no other suspensions or revocations, you may receive a temporary license.
2. Penalties for First Time DUI
The standard penalties for a first time DUI includes 2 days – 6 months of imprisonment, community service for 48 – 96 hours, and a fine of $400 to $1,000, besides court costs. Your driving license may be suspended for 185 days, along with a civil penalty of $35. You also have to attend an alcohol awareness program approved by Nevada and attend a Victim Impact Panel.
If you are under 21 years and your BAC level was more than 0.18%, you also have to attend a drug abuse or alcohol treatment program. The court may dictate you to install an ignition interlock device in your vehicle for 12-36 months.
3. DUI Treatment Programs
A Las Vegas DUI lawyer may do their best to drop the charges, obtain a non-guilty verdict, or avoid the conviction by negotiating a plea bargain so that you can have the most negligible penalty possible. Depending on the circumstances, they can help you avoid harsher aspects of the punishment.
If your BAC was under 0.18%, you could avoid sentence or imprisonment by attending an alcohol treatment program. It is a 6-months program that includes random testing, status checks, and supervision for up to three years.
4. Installation of IID
In Las Vegas, the court may order you to install an IID or Ignition Interlock Device in your vehicle. It is a breath-test machine that gets connected with your car's ignition system. You have to breathe alcohol-free breath into the device, without which the car won't start. It is a useful device that prevents a drunk person from driving the car.
According to statistics, 1.9% of drivers in the US report having had too much to drink before getting behind the wheel and in Nevada, the rate is 1.8%.
Here are the four critical things you must know if you have been convicted of DUI in Las Vegas for the first time. Hiring a Las Vegas DUI lawyer would be your best bet to avoid severe charges and minimize penalties.