Search engine optimization is a method that increases the quality and quantity of a website through organic search results. As per the statistics, SEO leads have a 14.6% close rate, so organizations use this technique to increase the presence of their website.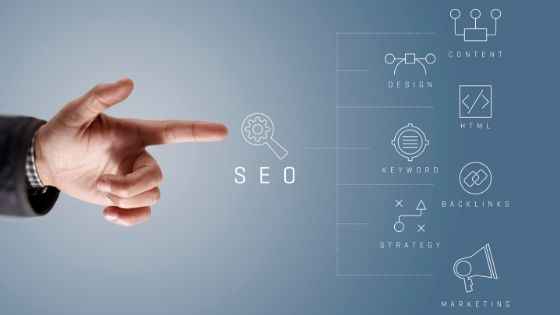 Indeed, everything is done digitally, so it's essential for every individual to have a deep understanding of SEO, especially if you are running an online business or planning to start one.
If you are reading this article, you might be planning to join SEO training online by choosing the best training institutes that specialize in digital marketing tutorials. As digital marketing has become the buzzword, thus selecting the best SEO institute is not a cakewalk. No worries! This is what we are here for.
In this article, I have discussed some of the factors by considering which you would be able to choose the best training institute offering excellent SEO training courses.
10 Tips for choosing the right SEO training Institutes
Let's get started….
Tip-1: Check for background
Never make hasty decisions while choosing an SEO institute. Always navigate through the website to verify the background. You can read the reviews added by the people who have already joined or completed SEO courses.
This will make you assure whether the institute you are planning to choose is the right fit for you or not. Say if there are no reviews added on the website, then It would be better to choose another center having positive reviews.
Tip-2: Qualified Faculty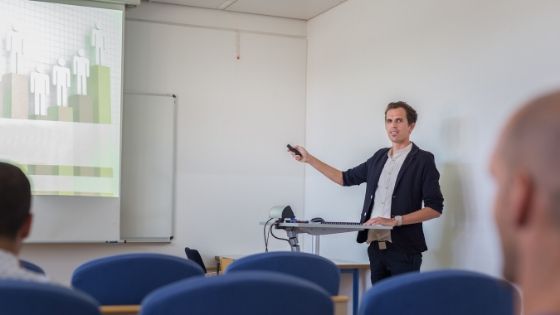 Always choose the institute having well-qualified and trained professionals. If they have good experience in SEO, then they will have a deeper understanding of the concept, aware of the latest trends and opportunities, and will make you explain the concepts more efficiently and professionally.
To get on the decision, you can check the linked in or social media profile of the trainers, know his/her google success rate, ask for their experience, check their portfolio, and better if you have a talk. It will get you a clear idea of whether the SEO industry you are planning to join owns the professional and experienced team or not.
Tip-3: Updated course syllabus
SEO syllabus is another important factor that helps you make an informed decision. You might be aware that SEO is not a static subject; it's ever-changing. The techniques, strategies, and google algorithms keep on improving.
So, it's essential to learn the recent skills and techniques to rank on top of Google and optimize the website properly. Thus, make sure you always check whether the course outline is aligned with your goals or not.
Tip-4: SEO certification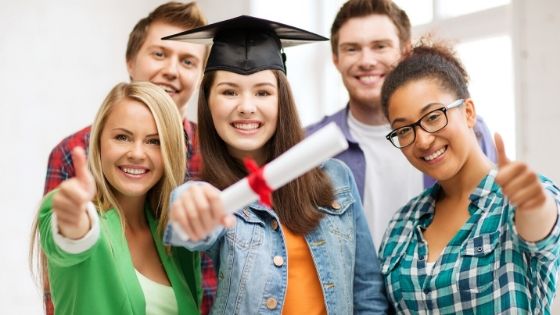 In this competitive world, companies prefer choosing a candidate who is SEO certified. If you are a certified SEO professional, then it will not only highlight your profile but also helps you get shortlisted for the job quickly.
So, if you want to improve your success rate and get quality training, then make sure the institute you are choosing offers SEO certification.
Useful reading: How to Learn SEO: The Easiest Way to Learn Search Engine Optimization
Tip-5: Practical knowledge
You cannot have a clear understanding of SEO concepts until or unless you have practiced on the website. It's better if you learn the concept and perform it practically. If you will practice the SEO strategies and concerts, then you will get more confidence and will be able to achieve your goals more efficiently.
So, look for the agency that provides practical knowledge of SEO and lets you have hands-on live projects. It will not only improve your knowledge but also builds confidence.
Tip-6: Job Placement Assistance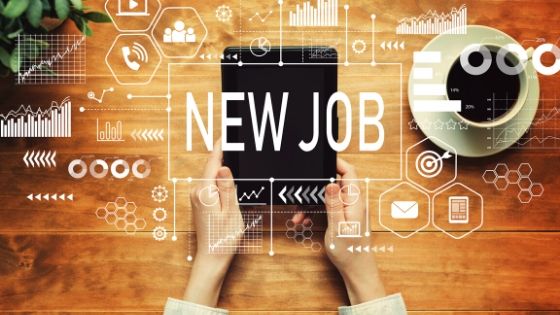 We all want a secure future by getting a job or internship with some reputed companies. It could be possible if you get quality coaching and assistance in getting placed.
In this competitive world, many organizations promise 100% job placement but fail in the end. So, never go with the words. It's better to track the records of the student and evaluate how many of them are actually placed. This tactic will help you choose a real institute that provides quality training and full assistance in searching for the job.
Tip-7: SEO course Fees
If you really want to become an SEO expert, then it's crucial to have a clear understanding of the topic. To make you familiar with the concepts, may institutes charge outrageous cost. If the course fee is high, then there are chances that the institute is just to make money and not to help people.
So, do compare the tutorial fees of different institutes with the quality of services they are offering. It will help you choose the institute which is willing to make your career in SEO and digital marketing.
Tip-8: Flexible Timing
Most of the people who choose online training courses are unable to spend their full day learning the concept. Are you one of them? Then this tip is for you.
Look for the institute which offers flexible timings for SEO classes such as full time or weekend classes. Also, the institute should allow the students to clarify their doubts in extra time and ask for backup classes if they miss the lecture. If your chosen institute offers all such facilities, then congratulations! You are on the right path.
Tip-9: Never trust top ranking websites blindly
There are various agencies that are successful in making this website rank top on Google and optimized. But they are not so efficient in providing quality training. I am not saying that top-ranking institutes are not the best, but to be on the safe side, do the research property.
Whenever you search the website of online institutes offering SEO services, make sure you read the online resources, student success range, reviews, course details, and other essential things. It will allow you to decide if the institute you are planning to choose is real and offers quality training or just trapping people's attention and making money.
Tip-10: One to one attention
No matter whether you are a beginner or certified professional, whenever you want to learn some concept and look forward to choosing the best SEO institute, then it is important to consider the strength of the batch.
There are many institutes who care for the student's careers and give them one to one attention. Such institutes prefer to start a batch of minimum students. They believe that it will help the students to interact with the faculty easily and resolve the issues. Moreover, it will also help the professionals to track the performance of students.
So, if you don't want to regret afterward and want to start your SEO training with one of the best institutes, then it's better to keep this point in mind.
In a Crux
The primary objective of the companies is to make students learn the SEO concepts and strategies that are most suitable. Getting online assistance is not as easy as it seems to be. One needs to consider various factors.
Hopefully, the points mentioned above will help you find the top SEO training institute that not only helps you get the right course at a reasonable cost but also resolves all your doubts instantly.
Still having second thoughts? Feel free to share in the comment section below.