There are some universal truths, and even if your business is all for open-source software and programs, it is accepted that the modern Microsoft workplace has changed how we can work forever. This article will look at how shared modern workplaces have changed and become the norm for business.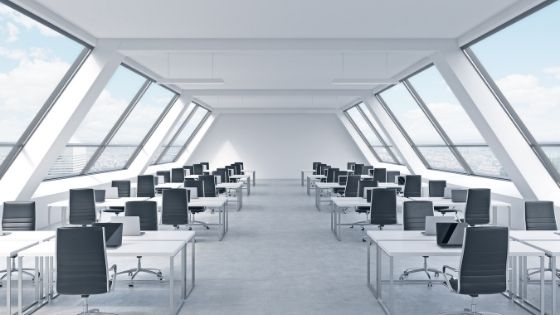 It used to be that the modern workplace was seen as the typical google office type space, with ping pong, breakaway areas, soft furnishings, and more. This has changed dramatically and now it is all about being able to be in The Cloud and work from anywhere. The rise of remote and hybrid ways of working has led to the implementation of a digital office.
There are now solutions like www.avepoint.com, who will allow your business access to all your IT needs in the form of cloud-based applications and Microsoft 365 suite of programs.
Why your office should be looking at a digital office solution
Less hardware needed
A key bonus to using the cloud is that you can get rid of the outdated servers and computer boxes that were commonplace in the office setup. Being able to access information and data in the cloud means that costs and space will be saved as the office is made leaner and less tech-heavy.
It can be automated
Office setups, especially those using Microsoft 365 and mobile software applications, can now be automated. So, marketing can be programmed and sent from a central email address with little to no intervention from human resources. Automation is not about towering robotics, these systems may be found in manufacturing, but business office automation can be used in various other ways for improved business management.
Better for collaboration
A digital office solution is so much better for improved collaboration. Programs such as Teams and SharePoint that are part of the Microsoft program suite allow for a seamless integration of applications and software. Telecommunications and internet techniques have improved dramatically, and as such, keeping in touch and even working can be done on the go and from wherever the human resources are based.
Improved centralized security
The Microsoft security protocols or stack are typical of a digital office's best security features. There must be security for the data you have stored in the cloud and secure access for those who have the right permissions. Such centralized security must include intrusion prevention, anti-virus scanning, and data loss prevention as the main aspects of IT safety for modern business.
The modern digital office, as exampled by the Microsoft 365 range of suites, is but one of the many examples of the modern office that is changing how we will work for the foreseeable future. As a small business, the way in which you can have your team collaborate is going to be based on the type of digital office you put in place.
Working hard to create a good digital office can make you far more efficient and work at a better standard within your team.