We, Indians, believe a lot in the proverb, 'a penny saved is a penny earned.' We find it amusing as well as helpful to bargain in whichever way possible as a part of our daily lives. Giving the changing rate of inflation, saving money helps us take care of essential expenses in life.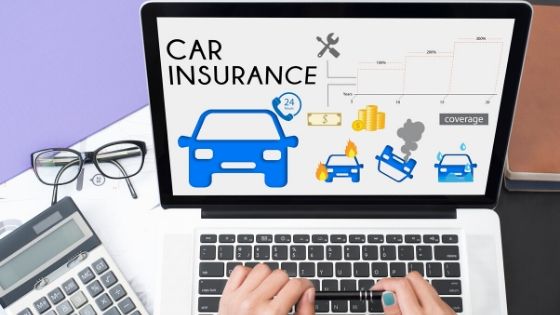 Particularly when you own a car, buying a suitable car insurance policy is a must. A suitable car insurance policy can save you from financial debt in case an unfortunate event occurs. If paying for the policy premium seems a little out-of-budget, there are many ways you can follow to pay a lesser premium.
1. Compare Policies Before Buying One
Do you generally buy the first car insurance policy that you come across? If yes, chances are high that you do not know about various policies available in the market and their prices. Buying motor insurance is like buying shoes or clothing. You do not finalize your decision unless you check the product quality in detail and feel it fits your needs.
In the same way, doing your homework while buying car insurance is essential. Go online, search for different renowned insurers, and check for the features of policies they offer. Then compare their prices with the insurance benefits you can get. Also, make sure you go through the fine print of the policy document and avoid settling on a policy based on its price only.
2. Remember to Renew the Policy on Time
If you already have a car insurance policy, then you are responsible for keeping it active with timely renewal every year. A less heard fact about car insurance premiums is that you get an NCB or No Claim Bonus if you do not filing an insurance claim during the policy tenure. Moreover, to become eligible for NCB, you must renew your car insurance policy timely. While doing so, the NCB gets adjusted to the renewal premium, thus making you pay less and save more.
Buy car insurance online from renowned insurers like Tata AIG to receive reminders before the due date. To be on the safe side, renew the policy online one month before its expiry.
3. Choose Higher Deductible
Deductible is an insurance jargon that many people do not know about. It is the amount you choose to pay during claim settlement. In case you choose a car insurance policy with zero deductible, you will receive the entire claim amount during an unforeseen event covered under the policy. But this will increase the premium to be paid.
One way to lower the premium is to opt for a higher deductible. However, you must be careful in evaluating various possibilities of selecting a specific deductible.
4. Install Hi-tech Security Devices in Your Car
Car insurance premium also depends on the risk of damage or theft of the vehicle. All insurers consider this risk while calculating the premium. By adding advanced security features like an anti-theft device or airbags to your car, you can reduce that risk in the eyes of an insurer. Such installations serve you with benefits in two different dimensions. Firstly, they offer higher degree of protection to your car and secondly, they help lower the insurance premium. You must also know that reduction in premium based on safety features may vary from one insurer to the other.
Given the number of road accidents that occur these days, buying car insurance is a necessity. By knowing about various ways to save on premium, you can make a smart decision to secure your vehicle under a suitable insurance plan. Also, make sure you keep yourself abreast of various facts related to four wheeler insurance online before buying a policy.