Software development is no longer limited to high-end enterprises managing complicated processes and high data volumes. In 2023, companies operating at all scales need robust software solutions to streamline their processes, attain their objectives, and build healthy customer relations.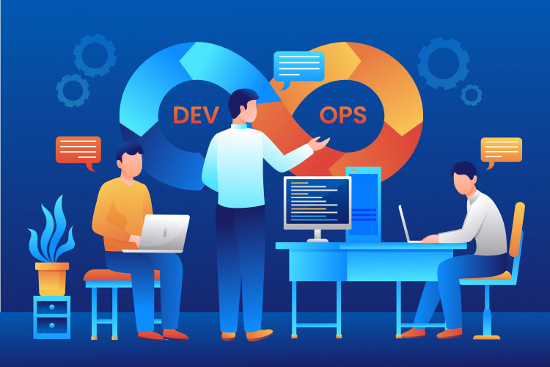 There are two ways in which businesses build software applications – purchasing off-the-shelf applications and building custom software. Over time, companies have switched from buying pre-built software to building one from scratch. Custom software development services involve designing, developing, testing, deploying, and maintaining a software solution according to your needs and preferences.
Custom software development is a more dynamic and free way of building bespoke software for your business. It prevents you from compromising the look, feel, and functionality of your apps and services.
So, why is custom software development important?
If you are still on the fence and have a software development project at hand, here are a few important reasons why custom software development is important for your business:
A Unique Identity
Irrespective of the industry you operate in, you are likely to face immense competition from your peers. An off-the-shelf software application will only make you a part of the clutter. On the other hand, custom software development will help you stand out of this clutter.
Business with Custom software development is a unique identity. It makes it easier for your target audience to identify your brand, increasing its recall value. Having a unique identity facilitates brand-building, bringing you closer to the end-users you are targeting.
Flexibility Of Development
One of the biggest advantages of custom software development is that it gives you unmatched flexibility in building a software solution. While off-the-shelf software restricts the scope, custom software can be built the way you want. Here, every tool and feature you add to your software is completely your decision.
Moreover, custom software development allows you to make necessary changes to your application as and when you require. As you have the source code and the team of developers who built your app from scratch, making changes becomes easier and more feasible.
Faster And Better Integration
Software integration helps you blend the functionalities and data between two or more apps or services to create a centralized platform. It allows the end-users to work on a single unified platform, making their work easier. As off-the-shelf applications are already built and do not offer enough flexibility, it often becomes difficult to integrate them with external systems.
On the other hand, custom software can be integrated with one or more third-party systems to create a unified experience for the end users. If you have implemented multiple software solutions to handle different areas of your organization, custom software can help you integrate them to ensure smooth and consistent workflows.
Overcoming Scalability Restrictions
When you have the power to build a customized application from scratch, you can scale it according to your requirements. Every organization wants to build an application that lasts for a long time and can be scaled up to handle more load. Especially if you run a startup, scalability should be one of your topmost priorities.
Custom software development gives your application the scalability it deserves. It lets you make necessary changes to your software in a way that it can handle greater load. A custom software application can also be scaled down to limit its functionality and the load it handles.
Solving Unique Business Issues
Every organization has issues that are unique to the company. For unique issues, it is not advisable to rely on generic solutions like off-the-shelf applications. Custom software development helps you address issues that are unique to your organization and resolve them effectively.
For example, if you run a marketing agency and you have been facing issues related to web lead generation, you can build a software solution designed to resolve this issue. If you would have purchased an off-the-shelf lead management solution, it would have been difficult to tailor it to your business needs.
Obtaining Personalized Support
Not every entrepreneur is a tech expert and often requires external assistance when it comes to building a software solution. Most custom software development companies provide their clients with personalized support before, during, and after the software is built. This gives you access to the knowledge, skills, and opinions of tech experts who understand your business and the software you want to build.
Getting Future-proof
Looking at the adaptation and evolution of technology, it is safe to say that new technologies will keep dominating industries across the globe. This will require organizations to work on software solutions that can be altered to accommodate these technologies.
Custom software development allows you to upgrade your app to implement the latest technologies. For example, you can add an AI feature to your existing application to enhance its functionality. This way, you can make your business future-proof by always being ready to implement modern technologies.
High Security
The last thing an entrepreneur would want is to make their precious business data vulnerable to cyberattacks and breaches. Most off-the-shelf apps and services are easy targets for hackers due to their generic and consistent programming.
On the other hand, custom software applications let you set your own security protocols according to the degree of protection you want to provide your business data with. By informing your team of custom software developers about the level of security you want for your application, you can keep it safe from issues like data leaks, cyberattacks, unauthorized access, and more.
These were a few major reasons why custom software development is important for your organization. If you want to build a scalable, flexible, business-specific, and future-proof application, make sure you work with a competent custom software development company. Spend time looking for service providers, shortlisting the best options, and zeroing in on the company that is in sync with your business needs. Working with experienced, competent, and passionate developers helps you build applications that give you an edge over your peers.