You're in the market for a new roof. How does the pricing of materials work? It's not as complicated as you might think. It's a lot like putting in new carpet or buying a rug. The larger the rug, the more it cost. The same can be said for roofing. Some materials are a lot more expensive than others, but they often last a lot longer than their cheaper options. Once you finalized the type of roofing material for your home, the next thing to consider is whether you have the right roofing nailers if you choose to do a DIY. BestOfMachinery narrowed down the best roofing nailers in the market that you should check out.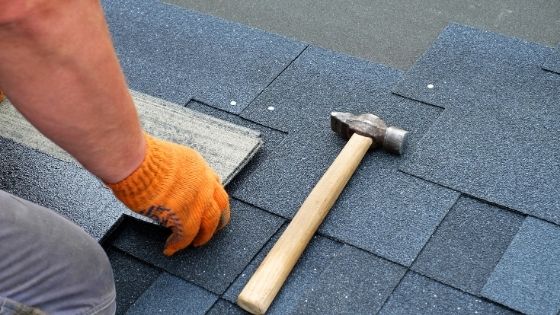 Asphalt Shingles
The is the most common material professional roofers will install on your roof. It's easy to replace especially in the area that has a leak without needing to replace the entire roof. It's also very durable for the affordable price. This type can go from $120-$400 per 100 square feet. It's one of the cheapest options for roof installation.
This offers a similar benefit to commercial silicone roofing with temperature control, but this type of roofing has the most problems with moss and mold growth in wet climates. Professional roof inspections and regular maintenance are especially needed with this type of roofing.
Tile
This is the most expensive, yet durable residential material for roofing. It's long lasting. It can last up to a century without needing to be replaced with proper care. It's extremely durable and can stand up to tough weather, but it has a hefty price tag. This ranges from $600 – $4,000 per 100 square feet.
While tile roof installation can be expensive, the durability can be worth the price. There won't be as much cost down the line if you make sure to have it inspected routinely. There are different tile materials to consider. Some are better for different weather so ask your local roofing contractor what type would be best.
Slate
This material is a long lasting, fire resistant option that requires a contractor with experience installing slate roof tiles. While similar to tile, slate is a natural product so it can give your home a rustic look that tile cannot. At $800 – $4,000 per 100 square feet, its slightly higher in cost to tile, but some hard slate tiled roofs can last 75 – 200 years!
The downsides of this material are that it has a very heavy weight that not all homes can handle and has a weaker durability to pressure. This is the type of roofing you don't want to walk on as it can easily break.
Talk to your Wheatland, California roofing contractor about the best material for your home. They'll make sure you have the best material for your home and will design the best roof that will keep you safe and dry for years to come. It might seem easier to go with the cheapest price, but sometimes the higher price will be worth it in the long run. Especially when it comes to duration.