Young people looking for a new career are often disenchanted by trucking because of an arduous lifestyle associated with truckers. The need to meet physical and health requirements as well as the need for a special kind of license called (Commercial driver's license) also knock out a significant portion of the potential workforce.
According to the American Trucking Association, trucks move around 9.2 billion tons of freight every year. So, there's a growing demand for qualified drivers to satisfy the needs of the industry. If you are someone who is bored with the current job, looking for a new career or a career change, here are some reasons why anyone should consider a truck driving job.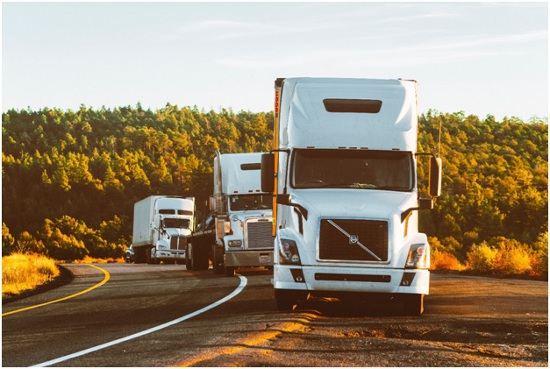 Job security:
This is for sure, one can call truck driving as a stable career choice since drivers are always in demand. The Bureau of Labor Statistics reports that heavy-duty truck driving jobs will see a growth of five percent in the next decade. Companies like Walmart and Amazon require about 51,000 more drivers to ship their goods across the country. Right now, there are more than 1,300 truck driving jobs in Los Angeles, CA listed on Indeed (an online job portal) alone. If you are a safe driver with a decent driving record and you are in good health, truck driving is one of the easiest careers you can get into.
Income potential:
The average median income for truck drivers, according to the Bureau of Labor Statistics, is $44,500 across the United States. According to CNBC, Walmart recently raised salaries to $87,500 a year to attract more drivers, other companies are expected to follow. Though new drivers will typically earn less in the first few years; however, signing bonuses as well as bonuses for retention and safety can significantly increase the salary amount.
Since truck driving does not require a degree, you can also factor in the amount that you will spend on a two- or four-year degree program. The training is often provided by the company that hires you. If you drive in your own state, you can begin your career as young as 18 years old. For driving across state lines, you will need to be at least 21 years old. So, while your friends spend years paying off thousands in student loans, you will be already earning a decent income.
Travel:
A trucker's lifestyle can literally be comprehended by Robert Frost's famous verse, "miles to go before I sleep, And miles to go before I sleep." If you are someone who always likes hitting the open road, truck driving is an ideal occupation for you. Many people wish to travel but either lack of money or lack of time get in the way. With truck driving, you get paid for spending time traveling.
Many drivers will tell you that there is no better way to see the country than becoming a truck driver. Most of the truckers stop in one part of the country one day and departs from another section the next day. Each day, the drivers see the stunning beauty and diversity of the country from the front seats of their trucks without paying a penny for it. This fulfilled wanderlust is one of the biggest benefits of becoming a truck driver.
Freedom and independence:
Truck driving allows you to be your own boss as you hit the road. This is what makes it different from the conventional 9 to 5 office or factory job. Trucking offers you flexible schedules, seeing new things, and meeting new people every day. You want to take a break, listen to your favorite music, or hate wearing the same uniform every day, consider a truck driving job.
As a truck driver, you are an adventurer and a road warrior. You are able to work under minimal or no supervision and call a lot of shots. Factory and office jobs offer no such freedom.
Incentives for you and your family:
And it all comes to the additional benefits that you get in the end! Most trucking companies offer additional benefits that adds so much more to your career package. Health, dental and life insurance, paid holidays, performance pay, and retirement plans are just a few extras that companies provide to their employees. While some companies will provide these benefits from day one of your employment, others will require you to complete a probationary period before you can begin reaping the benefits, which is pretty justified.
Final thoughts:
As with many other jobs, truck driving has its own pros and cons. If the above points appeal to you, you can consider a career as a truck driver. If you realize that driving is not for you, you can consider other careers that interest you within the trucking industry.