Smartphones and tablets have taken the world by storm. These have become ubiquitous with almost everything being done just by juggling few fingertips on the mobile screen. Whether it is browsing any website, accessing Netflix or Hotstar, reading books, or playing games, everything has squeezed to a handy mobile device.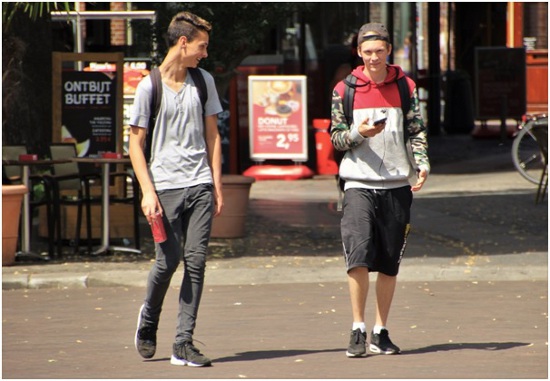 When talking about mobile devices, there are ample of games encompassing various genres like cards, mind games, racing, adventurous, family games, kids pack, and horror games. These function as a pure source of entertainment and helps stay refreshed after a tiring day at school, college, office, or after a hectic schedule at home. With so much to benefit from the smartphones, undoubtedly many people are actively indulged in games based on their area of interest.
If you too desire to have a perfect relaxation time and refresh yourself, then based on customer reviews and statistics on usage of various mobile games, we have created a list of bets Android games enticing active mobile users. Here are top 8 mobile games:
Clash of Clans
This free strategy game is developed and owned by a renowned game developer Supercell. It was first introduced especially for the iOS platform and further was integrated into the Android playstore. The game brings forth a world of fantasy. It displays you as a chief of a village that you have to build on your own by using various resources gather by destroying the towns of others and by attacking other players. It starts with four builders and can extend further depending on the ratings received during the attacks you make. Mainly four resources are functional during the game and these resources or currencies are gold, elixir, dark elixir, and gems. The best aspect of Clash of Cans is that you could try in on PC too with better graphics, better resolution, and larger screen for an enhanced game experience.
Lunar Battle
Lunar Battle is an exciting and entertaining action packed mobile game that is played by strategizing various measures. You have to conquer the skies and create your own galaxy by gathering all the essentials required to make a complete lunar space. You can construct various incredible wonders, fight with other players of the game to take your own course, get in touch with space pirates, and have a battle with aliens for your own space colony. This free game brings addiction through beautiful graphics, space fighting simulation, and a perfect mix of adventure and fun.
Forge of Empires
Forge of Empires is a very simple yet interesting game that follows the trend and principles of Clash of Cans. It is a free game based on browser and requires strategizing. In the game, you have to build or create your own empire all through the various ages and period of the world while conquering e campaign mode where you have to fight on grids. The multiple currencies featured in the game are coins, goods, medals, supplies, forge points, diamonds, and tavern silver. Furthermore, with extra variety, detail, and depth, the Forge of Empire brings many interesting and refreshing moments for players.
Riptide GP series
Riptide is not a free game, playing the game costs you $2.99 and is integrated with bets of graphics, easy to use controls, various fun tricks, and an intelligent boost system. In the game you play as a racer who actually on the go lose your credentials in case you are trapped by performing any kind of illegal street race. Under such a scenario, you have to travel back to your previous position again with the battle to fight on the go. Undoubtedly, it is a water racing game with incredible console quality.
Dragon Ball Legends
Dragon Ball is a perfect series game integrated with lots of fun and entertainment options. In the game, you have cross various levels of fight while gathering all possible character and abilities. You can conveniently play it on the virtual roads in the portrait mode. You can have the battle in a 3D stage with high quality graphics and character voice over. You can choose to have your favorite fighters and your characters to unleash various moves with just the touch of your finger.
Elvenar
Developed by InnoGames, Elvenar is an enchanting mobile game with features that are explosive and can keep you more on a thrilling edge. In the game, you can build your own city of fantasy and further see it grow into fully functional metropolitan city. You can choose to have elves or humans win your city with both having their distinctive significance. When choosing elves there is the power of magic and when choosing humans, there is mastery in the art of war. Moreover, with enhanced graphics and a battle against your enemies, you can acquire a world of fantasy with all the riches you aspire.
Asphalt 9: Legends
Asphalt 9: Legends is an extremely popular game of racing featuring a top roster of high-end superfast cars like Porsche, Ferrari, and Lamborghini. The game is packed with performance, thrill, adventure, and entertainment while letting you pick your dream care and conduct a race across various magnificent locations. You have to race against opponent speed machine available around the world. An incredible experience of console in your palms, customization features, and prestigious racing controls to become a legend of the street. You can also connect and collaborate with like-minded racers in the game and have an engaging experience as well.
DomiNations
DomiNations is another game that follows the strategy of Clash of Cans with an interesting synchronization of various masterpieces and interesting levels of attacks. In the game, you can build your own community or village using various resources that you keep collecting as you win each battle with various opponents. You have to build a base with the use of your villagers for betterment and upliftment of the old civilization to marvelous space building. From the dawn of history to the modern civilization, keep discovering new technologies, keep fighting the battles, and then build your own empire and capture your own successful journey.