Christmas is the most wonderful time of the year. It is full of family, friends, and great memories. However, it can also be one of the most stressful times of the year. Ask anyone who works in retail, and they will likely tell you how much they hate the weeks coming up to the big day. This is because there is so much pressure on buying presents and gifts for loved ones. Of course, anyone is happy to receive any sort of gift from a loved one. However, the person buying the gift always wants to do a great job.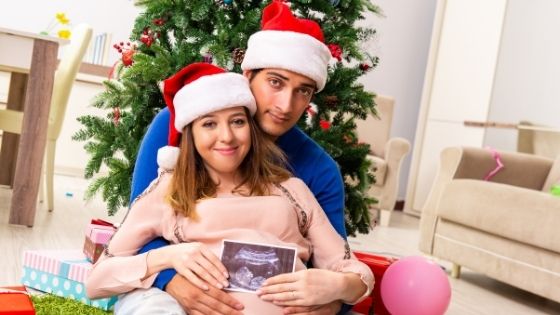 Partners are no exception to this. When it comes to buying for your husband, it is safe to say it can be tough at the best of times. They aren't usually very clear on what they want, and a lot of the time, you are left shooting in the dark. If you are stuck for gift ideas this holiday season, fear not. Here are some suggestions on what you could get your partner for Christmas.
Gaming Console
Your husband is never going to be too old to play video games. If he has a fun and adventurous personality, there is a good chance he will get a lot of mileage out of a gaming console. After all, games are so sophisticated and advanced now that they are essentially playable movies. A gaming console is a great option as they get to choose what games they want to play. This means it takes some of the pressure off of you. Not to mention there are some benefits for you too. Consoles will support the likes of Youtube and Netflix, meaning there is some use for you in there, too, if video games aren't your thing.
Car Gifts
If your husband is a car guy, that is really good news when it comes to present buying. There are almost an endless amount of car accessories you can buy for a vehicle. For example, a steering wheel cover, car seats, or a new interface. The options are wide and fantastic. You could even consider going all out and getting your husband a car wrap. Modern Image does wraps as well as the likes of tinting and ceramic coatings. This is a great option to really upgrade the car that he loves so much.
Appearance Gifts
Every man cares somewhat about their appearance, whether they want to admit it or not. Many men will not be overly optimistic about going out and buying products for their appearance, so this could be your time to shine. The likes of moisturizers, cologne, and clothes can go a long way for your man. There is no doubt he will get the use out of them and will be very appreciative.
Sports Tickets
It's not uncommon for men to love sports. This means getting them tickets to a live event is a great gift option. Grab one for yourself, too, to make sure that you both have an unforgettable day.