There are many benefits to getting a filtered water dispenser faucet. You will find, regardless of whether you are doing a full-blown renovation or just looking to replace your tap, that it is a great addition to any kitchen.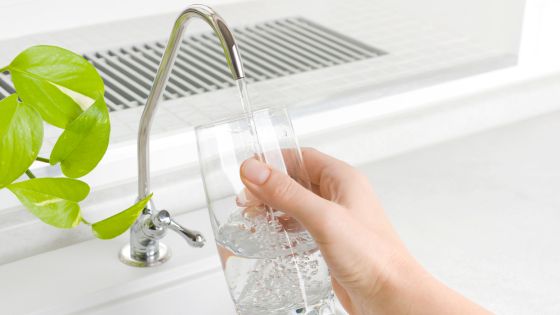 #1 It can save you so much space
If you go and take a look in your fridge, it is likely that you are going to see some plastic bottled water in there, and this is likely to be because you need access to filtered water. By getting a filtered tap, you will be able to have filtered water at your convenience without needing to worry about having a limited amount of water in your fridge.
Bottled water costs the average American household about $100 per year, sometimes per person, which seems crazy when you already have water in your tap. A filtered tap can help you cut down on the amount of waste that you generate, as you can fill reusable steel bottles that are far better than their plastic counterparts.
#2 It can save you money
As already discussed, how much money you spend on bottled water can add up,but you can also cut down on your electricity bill. By getting an instant hot and cold water dispenser tap, you are essentially cutting out the middleman, meaning that you won't need to use the kettle or the stove to heat up your water as much.
Using a kettle can add up, especially if you need it a couple of times a day and throughout the winter. Of course, having filtered hot water on tap also means that you don't have to wait around for things to happen, which means you can save time as well as money.
#3 It can help you stay healthier
Drinking filtered water is healthier than drinking straight from the tap. It is one of the reasons why so many Americans prefer to drink bottled water. Drinking filtered water can reduce the amount of chlorine in your water, reduce bad bacteria, and help it smell and taste better. This can be a really important step to making sure you are drinking enough every day and staying hydrated, as nobody wants to be drinking water that tastes or smells bad.
#4 It is more convenient
You cannot over-exaggerate the value of convenience in the modern age. It was said earlier that having this sort of tap can help you save time, and it can also be really useful to have if you have a busy lifestyle and don't have much time to clean and cook. It can help ease the stress of both of these tasks, as well as give you immediate hot beverages and refreshments.
Final thoughts
There are more benefits to installing a water filtration tap than you might think. These will include convenience, saving both time and money, helping you to stay hydrated, and even savingyou storage space in your fridge.