Choosing the right field in college is something which every student not only stress about but also gets confused over. It is one of the hardest decisions to make right after you have graduated high school. The options are endless and one needs high intensity observation and critical analytical skills to choose the absolute best and most appropriate option. However, there is always a list of options which works best considering the scope in future and demand in the world. Furthermore, the students must always keep their own interest in mind while opting for a major.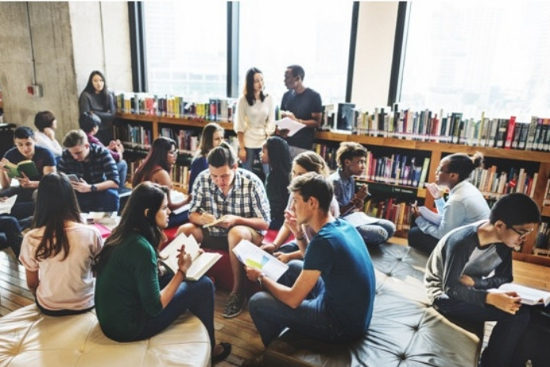 Engineering
Regardless of the time and era, engineering is one field that would always stay in demand. Especially considering the modern era when advancements in all fields are at rise, engineers are extremely in demand for designing not only the machines but also bringing new ideas on the table. There is a great variety of engineering branches from which you can select the one you think is the best suitable for you. Some of the branches of engineering are
Mechanical engineering
Civil engineering
Biomedical engineering
Chemical engineering
Electrical engineering
Software engineering
Computer science
It is no secret that computer science or IT is one of the fastest growing sectors in the world currently. Every day the world is being introduced with a new useful technology to serve a variety of purposes. It clearly tells the importance of computer scientists who can work on new algorithms for various different things including the social media platforms, developing video games and mobile phone applications, coding and programming of new websites, and designing new software for different purpose like security and safety. The scope of computer science only seems to be going up for the next few years and therefore; there is a sea of opportunities for the professionals in the field.
Digital and traditional designer
With an increase in the variety of platforms on the internet, there is also an increase in the demand of designers who can create pictorial content for thee websites and other platforms. Similarly, web designers are also quite in demand. If you are a design lover and that too digitally, you must go for graphic designing or graphics animations to pursue as a career. Design content is not only required for websites, but also for social media channels such as Instagram and almost every business in the world requires a designer to develop content for their online platforms.
Fashion designer
Fashion designers never go out of demand. The world constantly witnesses rapid change in fashion trends and designs for which there is always a need of fashion designers and stylists. Additionally, there has been a rapid increase in the competition of clothing brands and cultures which obviously increases the demand of fashion designers as well. If you think you have always been a trendy person in terms of dressing, then you can select the field of fashion designing. That way you can conveniently convert your hobby into a college major, and then later into a source of income.
Social scientist
The faculty of social science consists of various different majors and branches such as psychology, history, literature, philosophy, and economics etc. There are many more options as well and you can choose according to your own interests and preference but all of these disciplines have started gaining the recognition worldwide and there are numerous jobs being introduced and developed for the said majors. If you are someone who is more of a social person and finds more interest in social issues and causes, then social science is definitely for you. Furthermore, as a social scientist you can also become work as assignment help experts for full-time or part-time.
Nursing and healthcare
As the world is developing and advancing, there are lots of diseases coming into being as well. For that, not only new technologies and medications are required, but also the labor to use the medications and implement new technology for taking care of the people. Nursing and healthcare is not only an excellent professional field but, if we really think about it, it is also quite a noble one.
Useful tip to select the right college major
An important point to keep in mind, while choosing a college major is, to never come under societal pressure. Choosing a college major is like aligning your entire future ahead since the career mostly depends on what you study in college. If you come under pressure of the society, you might take a wrong decision which could be really problematic in the future. Therefore, always make sure that you select the field which is most like you and the one which you would thoroughly enjoy for the many upcoming years.