We all know SEO is imperative for businesses, especially the ones that operate online. A common mistake made by many people is focusing on SEO after launching the site. What many people don't realize is that SEO must be incorporated into web design.
The foundation for a good website is SEO. Without it, you will not be able to build a great website. SEO is a crucial aspect when developing a website. Whether you make your website eye-catching and mind-blowing or not if you ignore SEO, nothing will matter.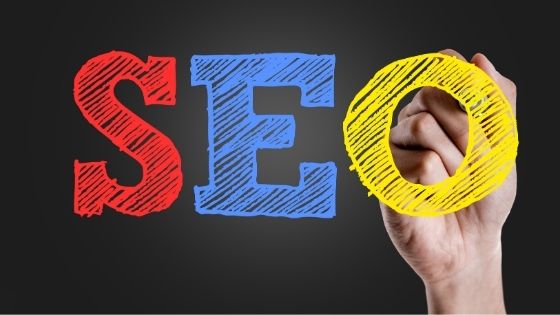 When you are building a website, you must focus on SEO because it will save money and time. Also, you will be able to get more traffic and have a better ranking. An experienced local SEO specialist knows the importance of SEO during web development.
Still, confused why you need SEO during web development? Here are the top reasons why SEO is important.
Develop An Interlinked and Navigable Site
One of the factors you must focus on when building a website is site architecture and interlinks. For those who have confusion, site architecture can be defined as how the pages are organized. If your site is well structured, the visitors and Google can easily go through the website.
Let's make it easy with an example. For instance, every house has a layout, which makes sense. Of course, you don't want to place the bathroom near the shed in the backyard. You will not go out every time you have to use the bathroom.
On the other hand, interlinking helps in making it easy for users to navigate. That is because it will link the related pages. Through interlinking, you can spread the link juice.
This is where SEO comes in handy. You must think about how you can link your pages and make your site easy to use. For instance, you can design the categories pages and organize every page. Also, you can add links to other pages, which can be done through SEO.
Makes Site Functional
The main purpose of having a website is to inform your audience or sell your product. Now, keeping that in mind everything on your site should be directed to fulfill that purpose. Not many people know this, but the development phase is the right time to check for webpage errors and broken links.
Do you think launching your website with such errors is good for your reputation? Of course, not. Your users will get frustrated since your site will be unnavigable. Isn't it better to fix these errors and then, launch your website?
To prevent the loss, you should never make changes live. It is better to create a new version of the website on another server. Another thing you can do is check your site on Google Search Console. They have a feature "fetch as Google" for checking if your website has an error.
Enhances User Experience and Site Speed
Long gone are the days when loading speed didn't bother people. Nowadays, user experience and site speed are extremely important for visitors. People don't have the time or patience to wait for the page to load. this just frustrates them more.
You can easily improve the site speed and user experience during the development process. For having a smooth running and good loading speed, you must focus on Conversion Rate Optimization strategy. Pay attention to the key performance indicators to determine what gets those numbers high.
Maybe you need to have a bigger or call to action button. Or you must make the text on the landing pages easier to read. Whatever changes you need, just make them before launching the website. That is because nobody wants to make a horrible first impression.
Improves Security
Without a doubt, security is one of the crucial aspects of your website. Not having tight security is just like having a door without locks. We all know about the imminent threat of hacking. If security is not up to date, users will be hesitant to visit your site since they will be afraid of losing personal information. So, it is essential to keep your plugins, web server software, and CMS updated.
Moreover, you must get an SSL certificate. This will allow you to have HTTPS for your website. With the help of HTTPS, you can provide a secure connection to your users. Also, you will rank in the top pages if you have HTTPS. The site holder should decide the type of SSL that will fit domain requirements like single domain, RapidSSL wildcard SSL, multi-domain SSL certificate. With the rise of SSL demands, an SSL certificate is now a cheap deal.
We hope now you know why SEO must be built into the web design and not added later. The proficient SEO Services in New York will help you incorporate SEO into web development and design.